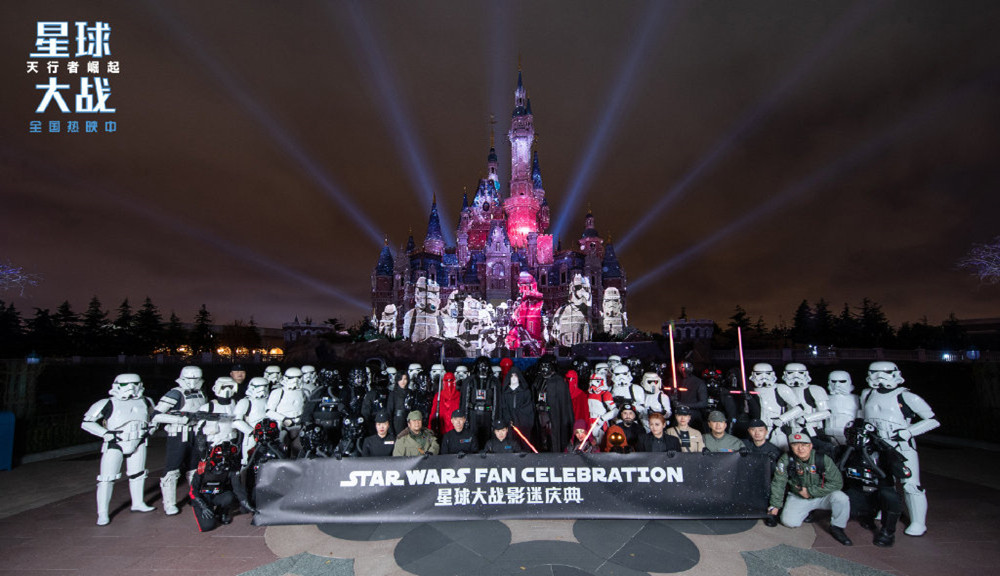 Disney has since been trying to increase awareness and enthusiasm for the Star Wars franchise in China. For example, it teamed up with Tencent-owned China Literature in October to produce the first original Chinese Star Wars story for the latter's online reading platform. The two companies also distributed 40 Star Wars novels translated into Chinese for the first time. There have also been Star Wars exhibitions in Beijing, Shanghai, Guangzhou and Nanjing. Even PepsiCo, Inc. rolled out a series of special Star Wars collection Pepsi cans in China.
The synchronous or even early release of "The Rise of Skywalker" on Dec. 20 in China alongside North America and other markets, marked a change from the holiday Star Wars installments in past years. Previous movies opened in China only in January, after the initial rollout in other international markets. But Wednesday's previews of the film nationwide from 7:00 p.m. received a lukewarm response and only grossed 12.66 million yuan ($1.8 million) on the night of the premiere. The latest Star Wars movie will also compete with Chinese kung fu blockbuster "Ip Man 4,"the acclaimed comedy "Almost A Comedy" as well as renowned director Feng Xiaogang's new romance film "Only Cloud Knows," which opened on Friday.
Disney can rest assured that "The Rise of Skywalker" will be a smash hit in the North America. And after this saga, Disney will explore yet another trilogy in the future without the Skywalkers and its Disney+ live-action series "The Mandalorian" has already received positive feedback around the world, including from the Chinese audience.
"I love the Star Wars films because I feel it is a very complicated cinematic work. It is a commercial blockbuster, but it is also a hero saga, and in some ways is more a family drama. Sometimes I feel it has many philosophical elements as well. In many ways, it is a Rubik's cube for me and has many facets. Growing up with it, I have gradually grown to understand it and love it more," writer Jiang Fangzhou said.