Ink Painters · Crane Dance Nancun – Exhibition of Lu Xiaobo's Chinese Painting Works
enad.tsinghua.edu.cn , February 7, 2021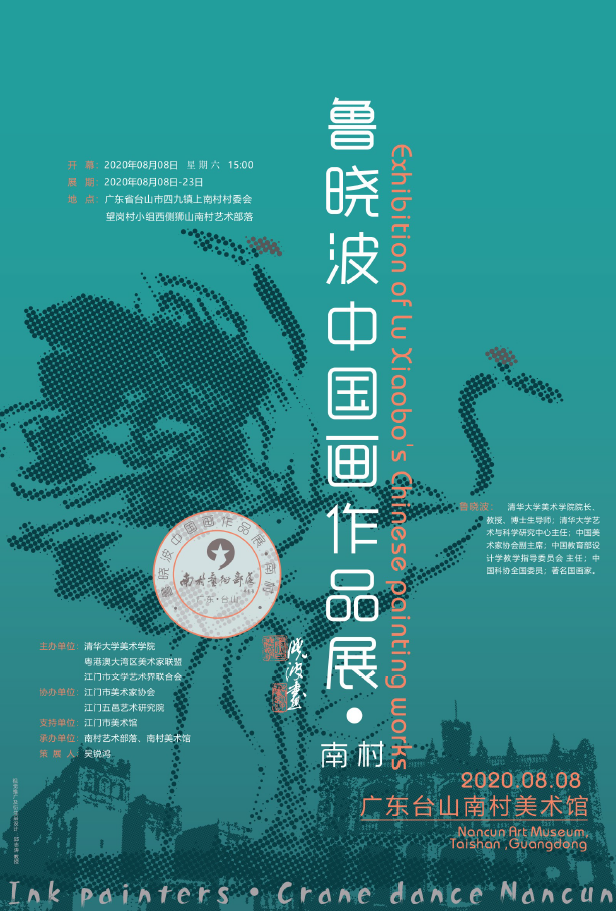 On August 8, 2020, the solo art exhibition, titled "Exhibition of Lu Xiaobo's Chinese Painting Works", of Professor Lu Xiaobo, Dean of Academy of Arts & Design, Tsinghua University, was held in Nancun Art Tribe Museum, Taishan, Jiangmen in Guangdong. This exhibition, jointly held by Academy of Arts & Design, Tsinghua University, Artists League of Guangdong-Hong Kong-Macao Greater Bay Area and Municipal Federation of Arts and Literature of Jiangmen, marked the official beginning of the "Second Sketch Cultural Festival in Guangdong-Hong Kong-Macao Greater Bay Area". This festival aimed to significantly promote the construction of Guangdong-Hong Kong-Macao Greater Bay Area, actively integrate cultural and natural resources of the city, enhance cultural communication and integration within the Greater Bay Area and boost the cultural and art industries in this region.

Jiangmen, Guangdong is famous for being home to overseas Chinese, and Taishan in Jiangmen is regarded as the "town of music" and "town of quyi" in Guangdong. The signature architecture, diaolou and western-styled buildings, is scattered across various cities, towns and villages. Several cultural projects have been included into the "first batch of National Intangible Cultural Heritage". It is a crucial city for cultural exchange and communication between the East and West. Professor Lu Xiaobo's art exhibition brought cranes to the south. The dancing cranes in Nancun introduced new aspects of culture to the native town of overseas Chinese.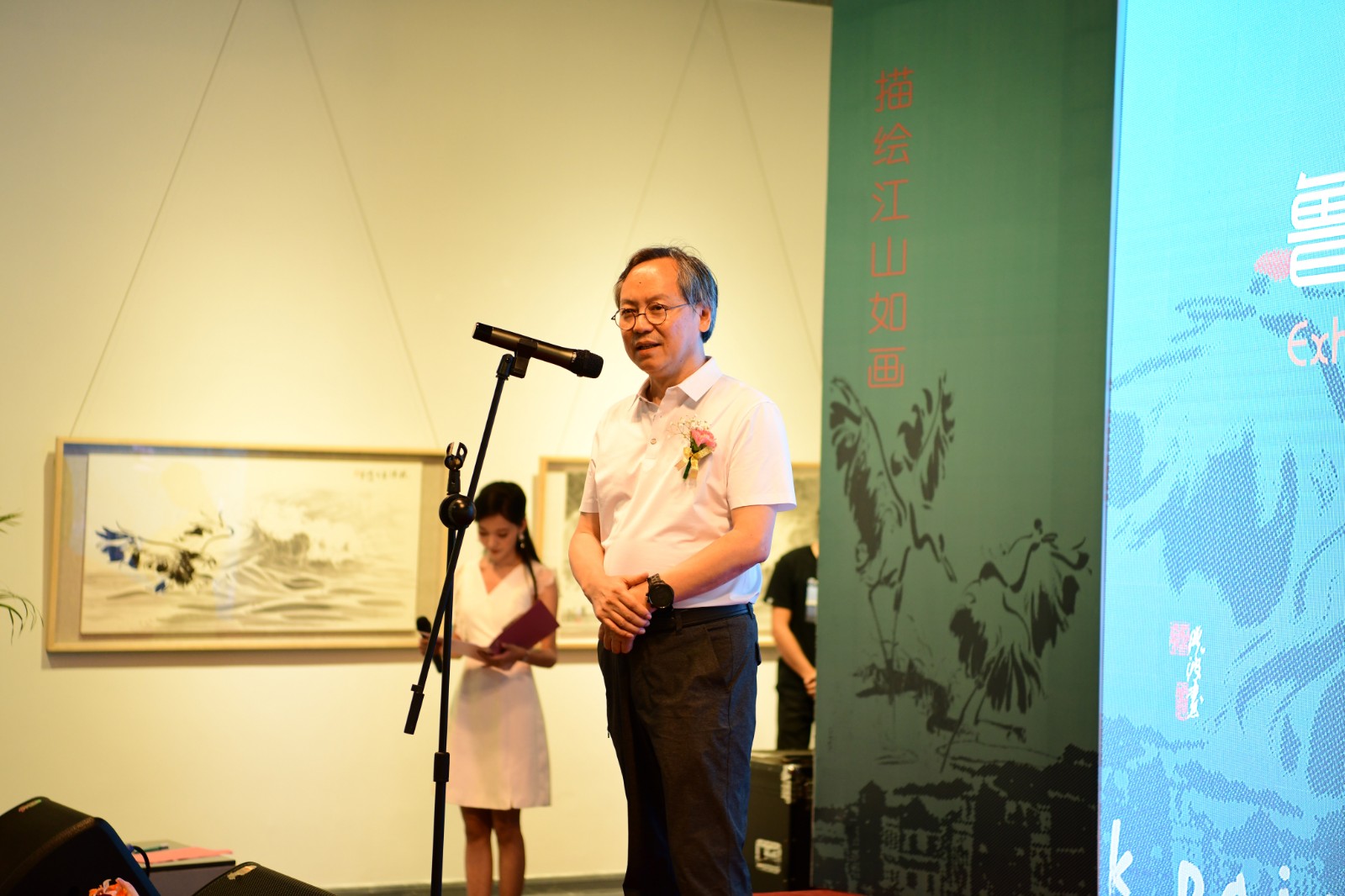 Lu Xiaobo, a prominent Chinese artist specialized in drawing cranes, is an elegant and cultivated gentleman.
The red-crowned crane, with various profiles and demeanors, reflects Mr. Lu Xiaobo's aesthetic understanding and spiritual pursuit. Through these red-crowned cranes, we could catch a glimpse of his internalized personality and grace, his passion for Chinese traditional culture and his self-disciplinary and constant self-improvement, as well as his persistent pursuit and dedication to truth and beauty.
The crane gains favor of the public not only because it is an embodiment of health and blessing but more importantly because it is associated with the image of freedom, nobility, pride and philosophical tranquility. This is the core spirit symbolized by the crane, the fundamental reason why Chinese scholars have developed a particular interest in it. The crane represents a man of honor who has a noble heart, graceful bearing and extraordinary talents. Mr. Lu Xiaobo is exactly a man like that, a man "as noble and elegant as a crane."