The written word and tradition in China
Editor's note: The auspicious Chinese character 福 ("fu") is probably mentioned most during the Spring Festival, while pasting the character written on red paper is one way Chinese people celebrate their most important festival. With its rich cultural connotations, the pasting of "blessing" characters ("fu") is no simple matter. Do you know when, where and how to paste these special decorations? Let's take a closer look at this tradition.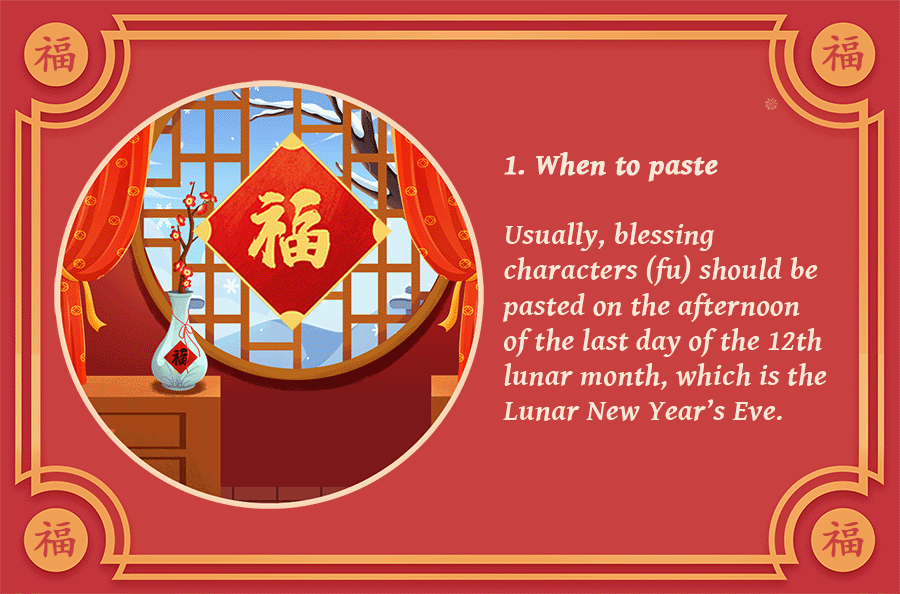 1. When to paste
Usually, "blessing" characters ("fu") should be pasted on the afternoon of the last day of the 12th lunar month, which is the Lunar New Year's Eve. Older generations also suggest that after pasting, the cleaning that follows should be finished before sunset — that way, the family can see a tidy end to the old year.