The written word and tradition in China
Editor's note: The Chinese character 圆 ("yuan") means "reunion," and is often mentioned when families reunite to celebrate the traditional Lantern Festival, also known as Yuanxiao Festival. On the 15th day of the first lunar month, when the whole family get together, what activities do they usually take part in? In fact, there are a range of options for all generations.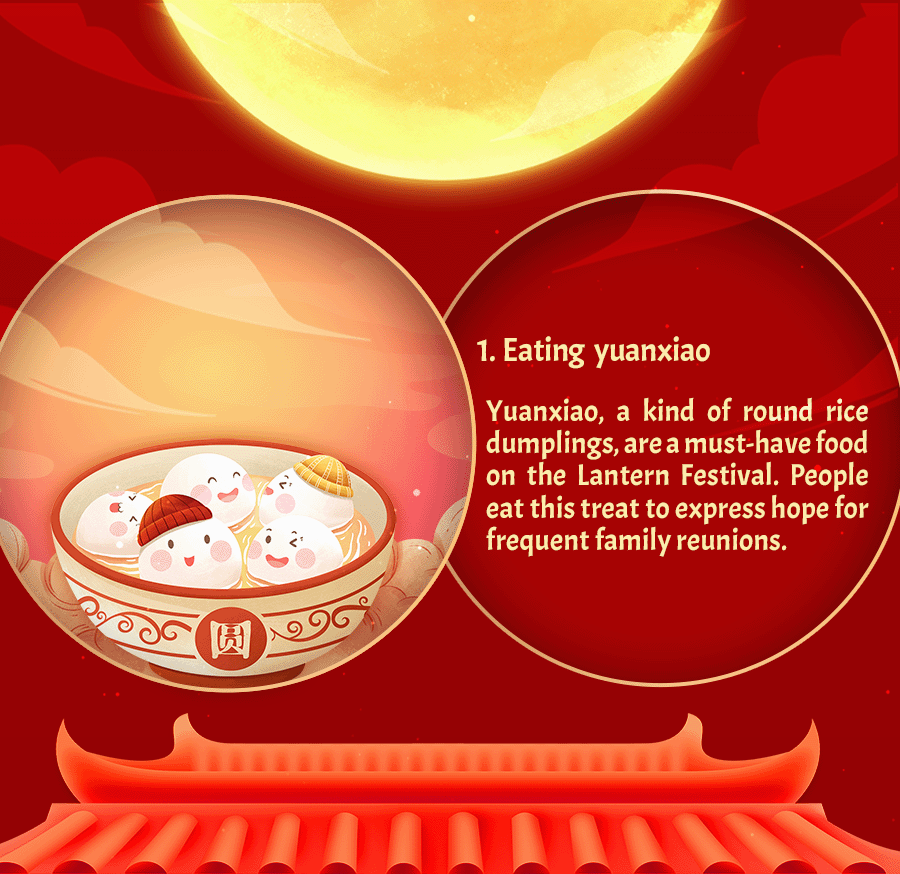 1. Eating 'yuanxiao'
"Yuanxiao," a kind of round rice dumplings, are a must-have food on the Lantern Festival. The evening of this festival sees the first full moon of the Chinese New Year, so people eat this treat to express hope for frequent family reunions and that everything will turn out as they wish. Yuanxiao is the name commonly used for this foodstuff in the north of China, while in the south, they are called "tangyuan," both of which feature the pronunciation "yuan" (meaning reunion).