The written word and tradition in China
Chinese character 'kang' (meaning good health or to stay healthy): 康
Editor's note: The Chinese character "kang" is the keyword for the traditional Duanwu Festival, also known as the Dragon Boat Festival. "Kang" means good health or to stay healthy.
Ancient Chinese people believed that natural disasters and illnesses were especially common between late May and early June, when Duanwu Festival is celebrated, so they prayed for the good health of their family and friends during this festival. This year's Duanwu Festival falls on June 3.
With a history of more than 2,000 years, the festival is celebrated with a variety of traditions along with legends passed down for generations.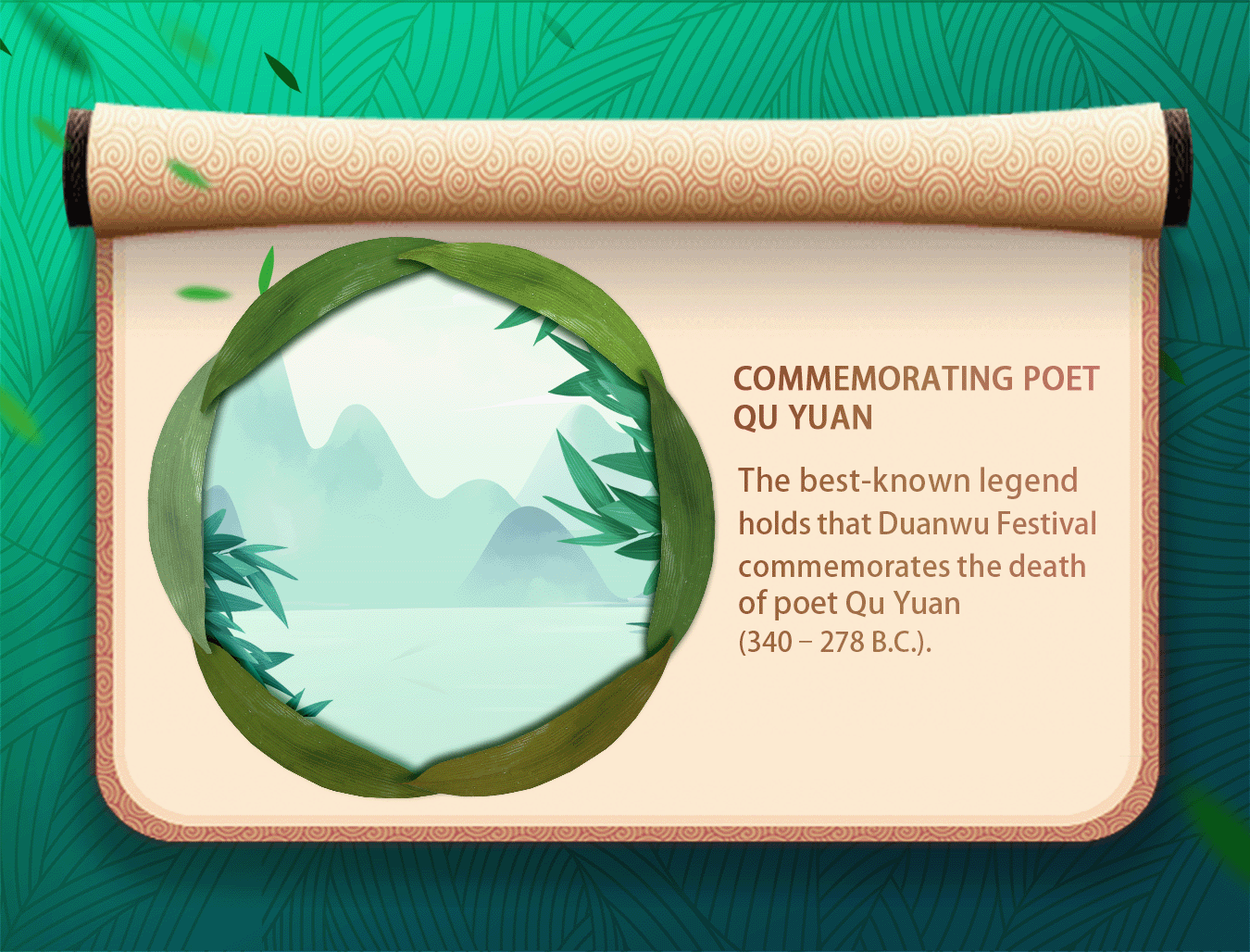 1. Commemorating poet Qu Yuan
The best-known legend in China holds that Duanwu Festival commemorates the death of the poet Qu Yuan (340–278 B.C.). Qu Yuan was a politician of the State of Chu and one of China's earliest poets. Faced with great pressure from the powerful Qin State, he advocated enriching the state and strengthening its military forces so as to fight the Qin. However, he was opposed by other aristocrats, and later deposed and exiled by his king. During exile, he continued to care deeply for his hometown and people and wrote a wide range of great poetry. In 278 B.C., Qu Yuan heard the news that Qin troops had finally conquered Chu's capital, and so plunged into the Miluo River and drowned himself. The day happened to be the fifth day of the fifth month in the Chinese lunar calendar. After his death, the people of Chu crowded the banks of the river to pay their respects.