The written word and tradition in China
Editor's note: The Chinese character 爱 ("ai"), meaning love, is the keyword for China's Qixi Festival. This traditional festival has a history of around 2,000 years and originates from the romantic tale of Niulang and Zhinu (Cowherd and Weaver Maid).
The festival is also known as Double Seventh Festival as it is celebrated on the seventh day of the seventh month in the Chinese lunar calendar, usually in August. This year, it falls on Aug. 4. Let's find out more about its romantic history and unique traditions.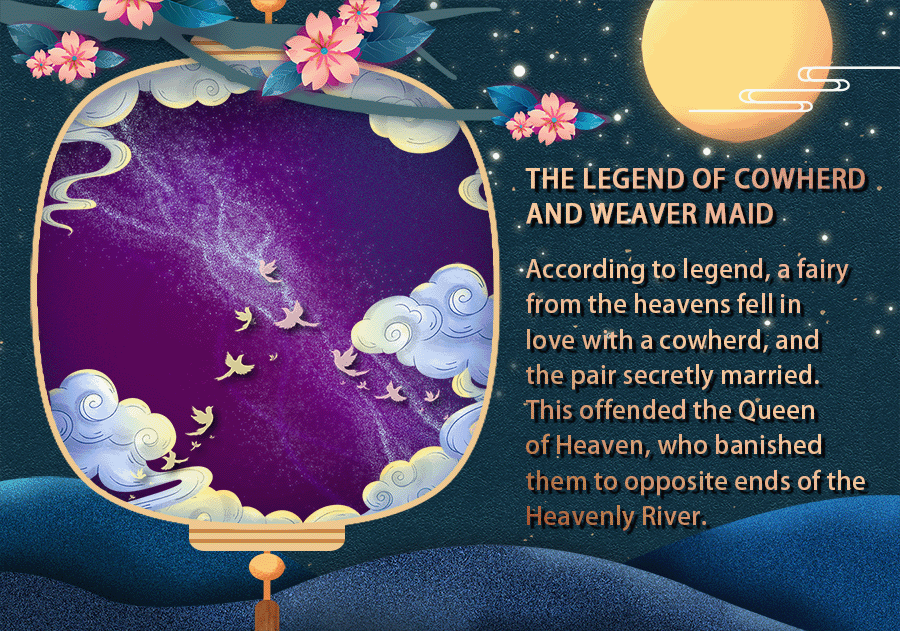 1. The legend of Cowherd and Weaver Maid
When ancient Chinese people gazed at the sky, they found that the Milky Way appeared like a big river in the sky, which they called the Heavenly River. At either end of the Heavenly River, were the stars Altair and Vega. According to legend, a fairy from the heavens named Zhinu (Weaver Maid) fell in love with a cowherd named Niulang, and the pair secretly married. This offended the Queen of Heaven, who banished them to opposite ends of the Heavenly River. Every year on the seventh day of the seventh month in the lunar calendar, a flock of magpies is said to fly into the sky and form a bridge allowing them to meet. This Chinese folktale gradually became a popular story among the people.