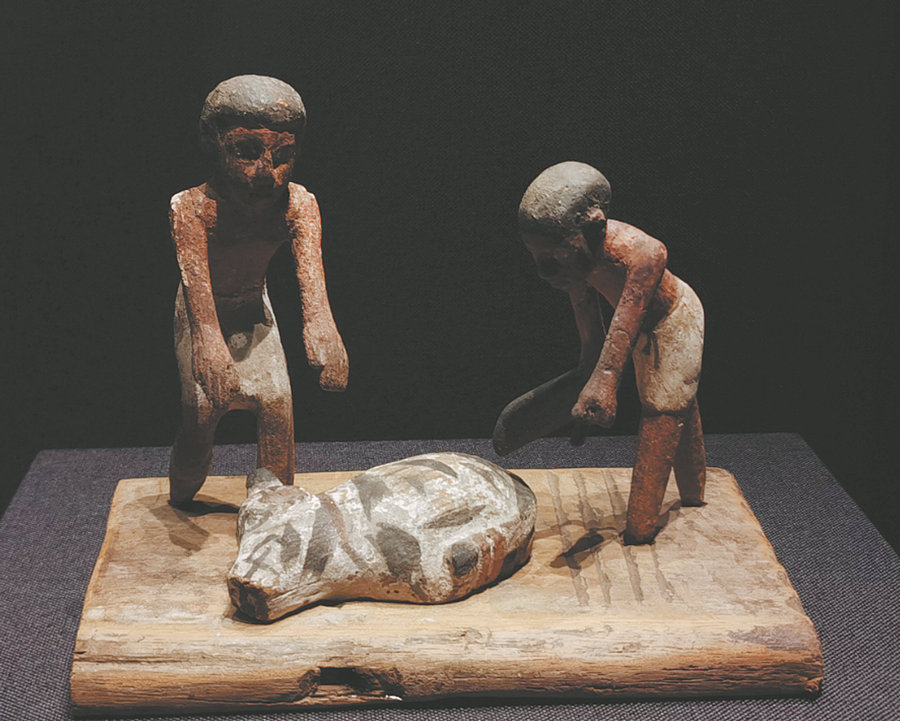 A variety of utensils, jewelry, musical instruments, weapons and tools, among other things on show, reflect daily life at the time, which enable people to understand the unique cultural and social life of ancient Egyptians from different perspectives, Wang says.
Visitors will find the decorations on the mummy cases and masks of the nobles extremely luxurious, using gold, precious stones and precious mineral pigments. As the content of these decorative paintings, myths and legends are closely related to the lives of the deceased, they have become important historical materials for the study of ancient Egyptian civilization and have high artistic value.
Under the protection of a whole set of amulets and gods, the ancient Egyptians tried to cross the barrier of death to eternal life. After thousands of years, a sense of eternity emanates from behind these carefully decorated masks, the serene smiles on the sarcophagi, and the sacred and majestic mummies, Wang says.
Visitors who are curious about the mummification process can watch an informative video in the exhibition hall.
They may also be impressed by a funerary model depicting two men slaughtering an ox. It was made with painted wood in the Middle Kingdom (2124-1783 BC).
Among the foods of animal origin, most prized by the Egyptians was meat, especially that of bovines and some of the numerous domestic and wild birds. It was a delicacy for the living, the gods and the deceased.