The written word and tradition in China

Editor's note: The Chinese character 敬 ("jing"), meaning respect or to show respect, is a keyword for China's Chongyang Festival. It falls on the ninth day of the ninth lunar month, usually in October. This year, it falls on Oct. 4.
"Chong" in Chongyang means double, and "yang" refers to the number nine as the ancient Chinese people regarded nine as a "yang" number. Therefore, the name of the Chongyang Festival, which is also called Double Ninth Festival, comes from when two nines appear on the ninth day of the ninth lunar month.
As an old Chinese farming proverb goes, "With the arrival of the double ninth, stop working and have a rest." This refers to the fact that farming activities have been basically completed around the time of the Chongyang Festival, and a wide range of ritual activities are expected to be held to celebrate the year's harvest.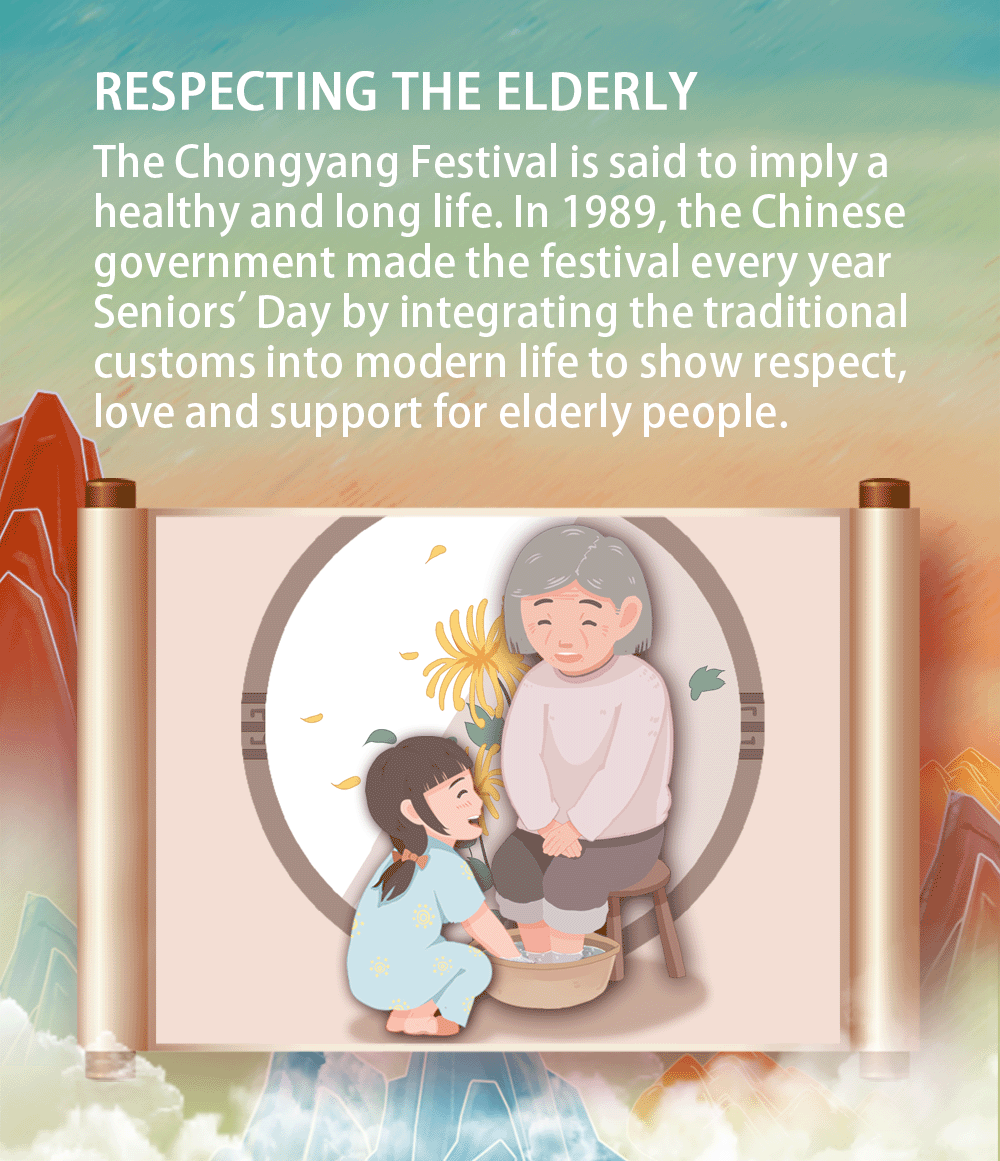 Respecting the elderly
The number nine is the largest of the "yang" numbers. When two "nines" are read together, its pronunciation is similar to the Chinese word meaning long-lasting. Therefore, the Chongyang Festival is said to imply a healthy and long life. In 1989, the Chinese government made the ninth day of the ninth lunar month every year Seniors' Day by integrating the traditional customs into modern life to show respect, love and support for elderly people.