Day 30 of the 12th lunar month (New Year's Eve) - 1 day until the Spring Festival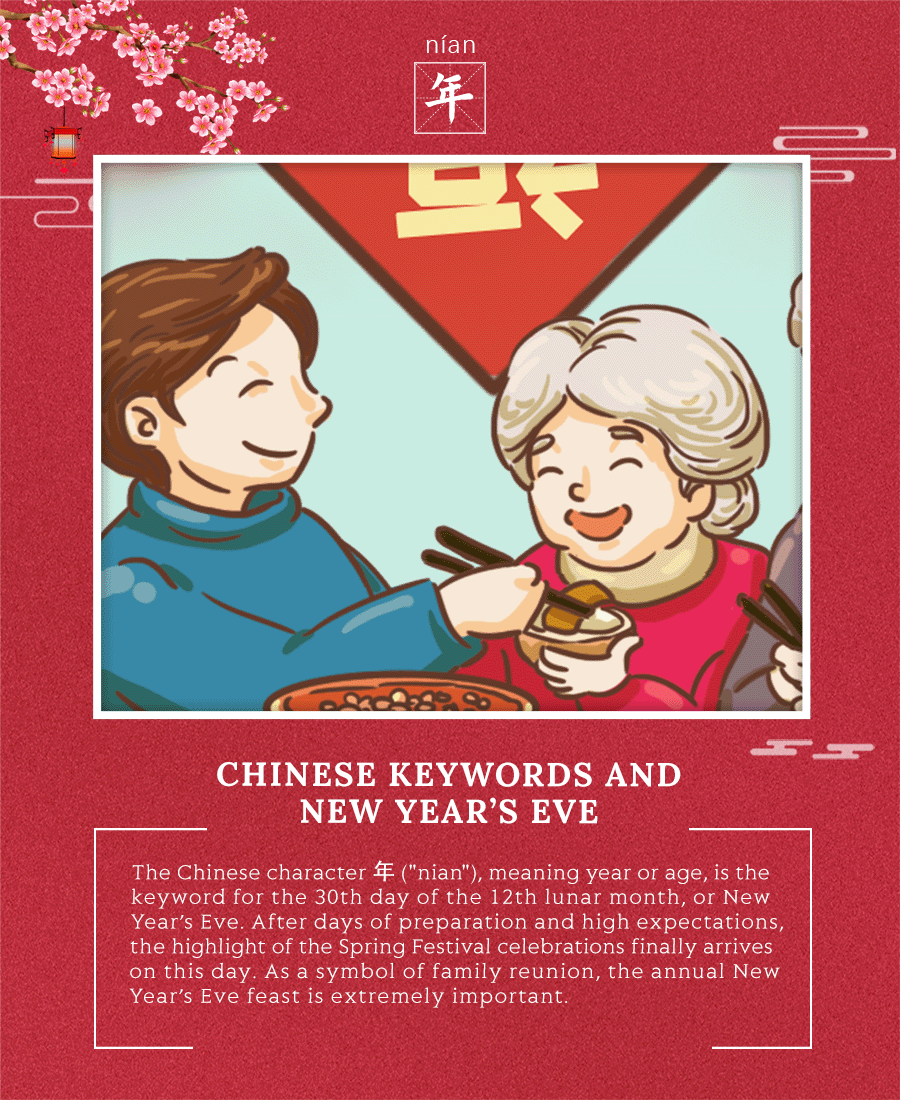 The Chinese character 年 ("nian"), meaning year or age, is a keyword for the 30th day of the 12th lunar month. This year, it falls on Jan. 21.
After days of preparation and high expectations, the highlight of the Spring Festival celebrations finally arrives on this day. As a symbol of family reunion, the annual New Year's Eve feast is extremely important. Returning home for the meal is a tradition deeply rooted in every Chinese person no matter where they are. According to legend, Nian is an imaginary beast that brings bad luck to people. When Nian comes, the trees wither and no grass grows. When it leaves, all things come back to life, and flowers appear everywhere. People then ceremoniously celebrate the beast's departure and joyfully greet the coming spring.
Read more about Spring Festival countdown customs:
Day 29 of the 12th lunar month - 2 days until the Spring Festival