Editor's note: Traditionally, Chinese people celebrate the Spring Festival, or the Chinese Lunar New Year, from the first day to the fifth day of the first lunar month. They also regard the 15th day of the first lunar month (Lantern Festival) and the second day of the second lunar month (Dragon Head-raising Day) as important parts of the Spring Festival.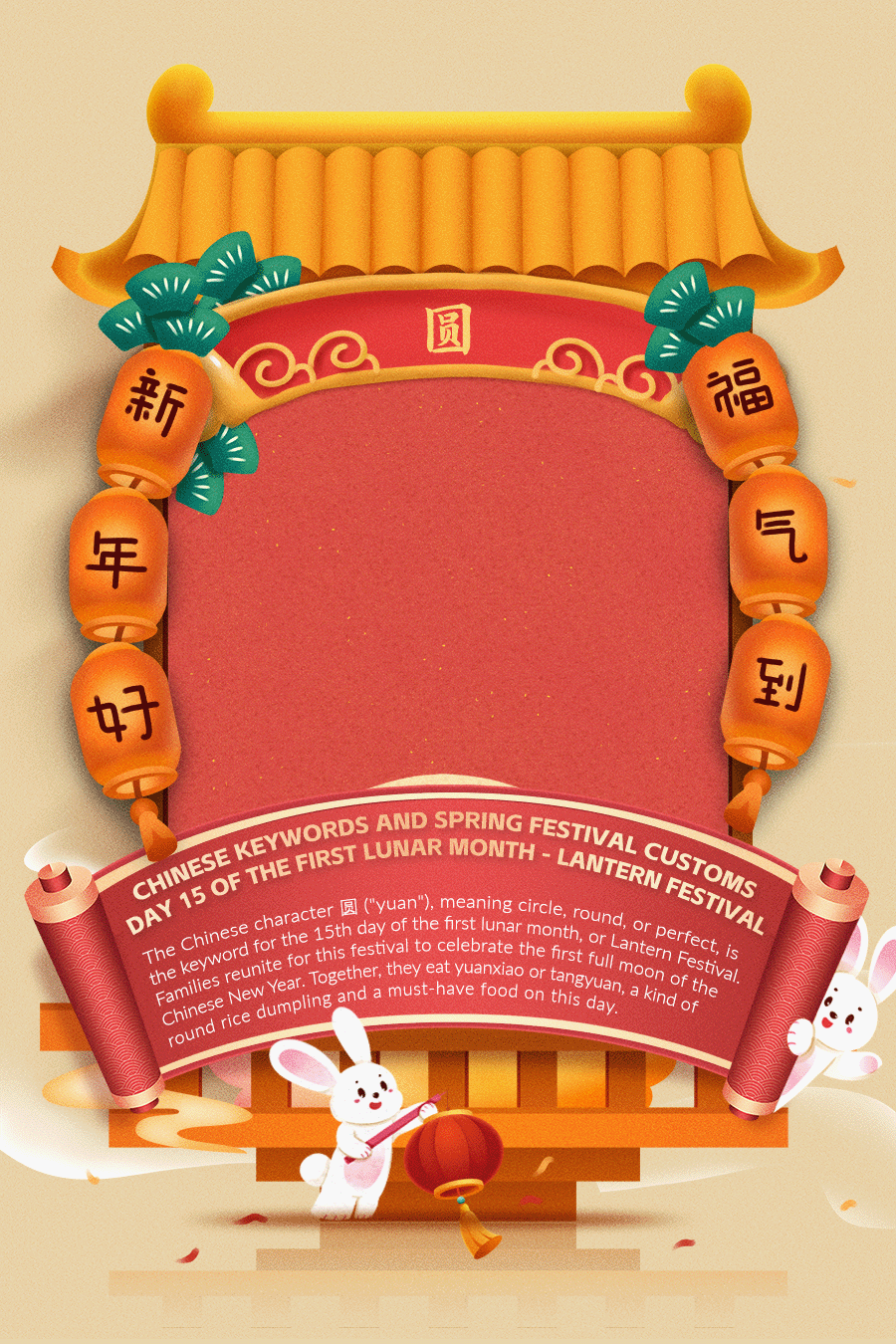 Day 15 of the first lunar month - Lantern Festival
The Chinese character 圆 ("yuan"), meaning circle, round, or perfect, is the keyword for the 15th day of the first lunar month, or Lantern Festival. This year, it falls on Feb. 5.
Families reunite for this festival to celebrate the first full moon of the Chinese lunar New Year. Together, they eat yuanxiao or tangyuan, a kind of round rice dumpling and a must-have food on this day. This food is traditionally made from glutinous rice flour with such fillings as rose petals, sesame, bean paste, jujube paste, walnuts, dried fruit, and sugar.
Lanterns of all shapes and sizes can be seen on trees or in the streets on this day, as watching lanterns is a popular holiday pastime. Many places also hold lantern-designing competitions and lantern-riddle guessing games to entertain local people. Moreover, it is also traditional to watch performances such as dragon dances and lion dances on this day.
Read more about Spring Festival customs: