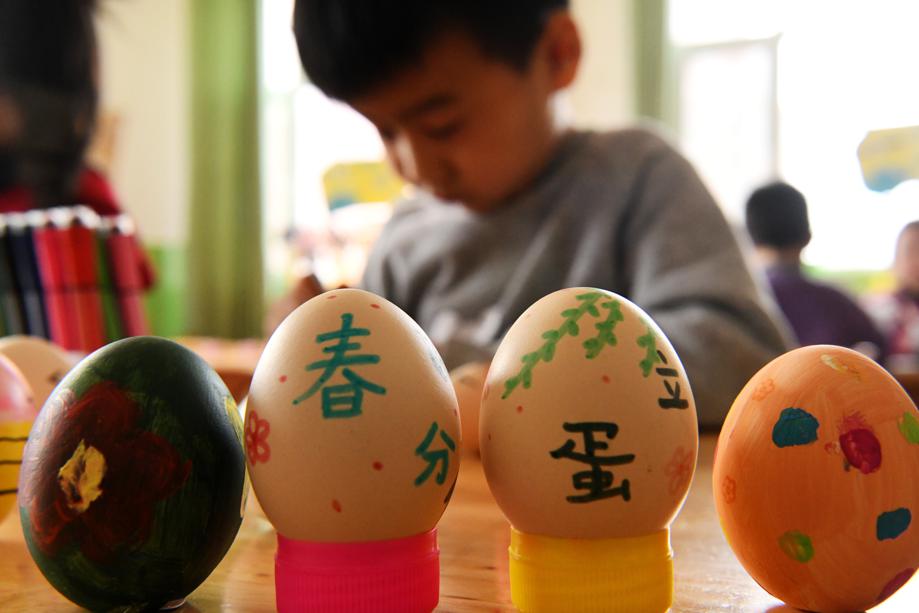 A pupil from the Fourth Kindergarten of Guangping in Handan, Hebei province, stands eggs upright on Monday. [Photo by Cheng Xuehu/For chinadaily.com.cn]
Kids at a kindergarten in Guangping county of Handan, Hebei province, played a game on Monday in which they stood eggs upright to welcome the upcoming chunfen, or spring equinox.

Spring equinox — the fourth solar term of the year — fell on Tuesday. The traditional Chinese solar calendar divides a year into 24 solar terms.
During the spring equinox, standing eggs upright is a traditional practice nationwide and a popular game.
The Fourth Kindergarten of Guangping organized activities on Monday to help pupils learn about the Chinese term and understand related folk customs.