China is one of the few states in the world that produces almost every type of goods and services known to the market—from inexpensive synthetic fabrics to household goods and plastics to modern high-tech products. At the same time, dealing with Chinese business people can create a headache for foreigners, especially for those starting in for the first time. Therefore, if you are looking to do business with Chinese partners, it is strongly recommended that you get acquainted with a few elementary Dos and Don'ts to minimize your own entrepreneurial risks and maximize your chances of success.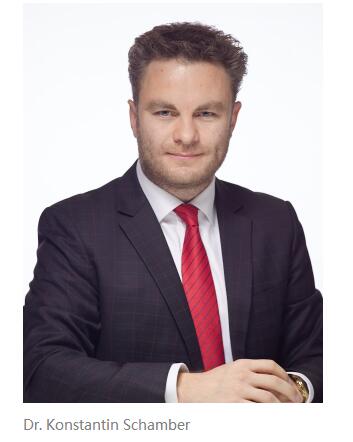 The essence of negotiation
Each culture has its own norms for communication, and perhaps nowhere are these more essential than in the context of business negotiation. Negotiations are generally considered a method by which people settle differences, where they have: 1. Equal opportunity to monitor the situation and make decisions; 2. Conflict of interests; 3. Dependence on each other; and 4. Desire to achieve results.
The presence of these four factors is inherent to all types of negotiations, regardless of the nationality of the participants. However, due to unique historical development, behavioral manifestations during negotiations in China can differ significantly from those in Western countries. Following are some important rules and principles, which if you internalize and observe can help you conduct successful negotiations with Chinese business people.
Eloquence versus listening
The first thing to be aware of is the fact that in China, greater importance is attached to listening carefully than to speaking beautifully. That is, while in Western countries emphasis is placed on eloquence when speaking to business partners, in China listening attentively to the interlocutor is among the highest priorities. No wonder an old Chinese proverb says that a dog is good not because it barks loudly, just as a person is wise not because he speaks beautifully.
Thus, when negotiating in China, you need to understand that the decisive factor for success will not be how articulate you are, but how closely you can read between the lines. This is because, in an effort to "save face," the speaker cannot always say directly what he or she really thinks.
Criticism versus respect
Respect can manifest itself not only in your willingness to listen, but also in your calm rejection of provocation. The one who behaves respectfully, according to the Chinese point of view, radiates intellectual superiority. Proceeding from this, it is advisable to devote more time to favorable conversation and to avoid criticizing your counterpart as much as possible. Ideally, any statement you make should be complimentary, not critical. This is especially important if your Chinese partner is surrounded by his or her colleagues or subordinates.
Argumentation versus prudence
Similarly, in Western culture great importance is attached to argument-based persuasion tactics and expression of critical thoughts and opinions, which, according to Chinese understanding, is not always an appropriate approach. "A good man does not argue; he who argues is not a good man," once stated the great ancient Chinese philosopher Lao Tzu, author of the classical Taoist philosophical treatise. That is, while in the Western world the concept of critical thinking lies in expression and debate, and the best decision is born out of precise argumentation and the open exchange of ideas, in China prudent and measured decisions will be a priority. Be aware that in China, preserving the honor of your business partner might be more important than the search for the best solution through a public debate in front of other attendees. In fact, if you really want your Chinese partner to change his mind or to suggest a better solution, talk in private and in a helpful rather than demanding tone.


Body language: differences in perception
Often, the Chinese perceive the body language of Westerners as being obtrusive and impulsive. The Western manner of communicating may be seen as relatively harsh and dominant, while in their view modesty and restraint during negotiations is a sign of good upbringing and prudence.
Likewise, direct eye contact and a strong handshake as is valued in the West do not always find proper reception among Chinese colleagues. If in the West, eye contact with the interlocutor symbolizes openness and frankness, in Asia, including in China, it can be a sign of bad manners. A too-strong handshake is considered a manifestation of excessive aggression or disrespect for one's counterpart.
Manner of speaking
While in Western culture it is usual to constantly demonstrate interest with such interjected sounds as "hmm" or "yes," in China this behavior is less common. Instead, it is customary to listen to the speaker without any accompanying sounds and only to occasionally nod your head. This is why Western partners sometimes interpret the absence of verbal markers as a lack of interest or a problem with the discussion. Moreover, long silences in conversation are typical for Chinese, as for many Asians. These pauses serve to formulate thoughts and are not a sign of slow thinking. Westerners perceive such moments of silence as embarrassing and may try to keep the discussion going, which can lead one's Chinese counterpart to feel overwhelmed by the uninterrupted conversation. Therefore, be patient. Allow your partner time to think.
Praise and modesty
Often during negotiation, Chinese partners will play down their successes and try to appear modest, while even minor successes on your part will be highly praised. That is, concealing their achievements and singing yours can, if you're not careful, lead to your own harmful overestimation of your position, which could mean an inadequate analysis of potential risks. Taking this strategy into account, you will be wise to give up self-praise and pay more attention to your Chinese partners. Speak openly and with respect for their merits and importance, despite the fact that they may respond humbly and deny their own accomplishments.
Negotiations after the contract
This is probably one of the most difficult challenges for foreigners working with Chinese partners, especially when it comes to cooperating with some small enterprises located outside of major cities. The fact is that sometimes business negotiations might begin not before, but after the signing of the contract! Here it is necessary to understand that the modern legal system of the Western format appeared in China just decades ago and is still imperfect. Moreover, among some ordinary Chinese entrepreneurs, a contract is primarily a presentation of intent, and not a binding document. Here's an example. You made a purchase order to a small Chinese company by including all the specifications for the goods in your contract. However, once the product is ready to be delivered, you are surprised to discover that not all the goods were made from the same materials as was stated in the contract. While your blood pressure rises, your Chinese partner declares that the additional material they used is a very similar one and there is no sacrifice in the quality of the goods itself.
Therefore, if you start working with a small Chinese company, you should consider what you will do in such a case or how you can work to avoid misunderstandings with your Chinese business partner. The best way to avoid such a surprise is to monitor the production process closely; and for this you may need a trustworthy local manager who is willing and capable of overseeing the entire process.
At the end of the day, the more familiar you can become with the host culture and its business practices, the greater your chances of fruitful outcomes from your entrepreneurial endeavors in China.
Dr. Konstantin Schamber is an international entrepreneur, expert in intercultural collaboration between China, Central Asia and Germany, and visiting lecturer at several business schools in Europe. He is Managing Director of the Center for strategic intercultural communication GmbH in Germany and Founder of Business Innovation Congress.