Trade protectionism worldwide has so far been "more bark than bite," said former director-general of the World Trade Organization (WTO) on Wednesday on the sidelines of the 2018 Boao Forum for Asia (BFA).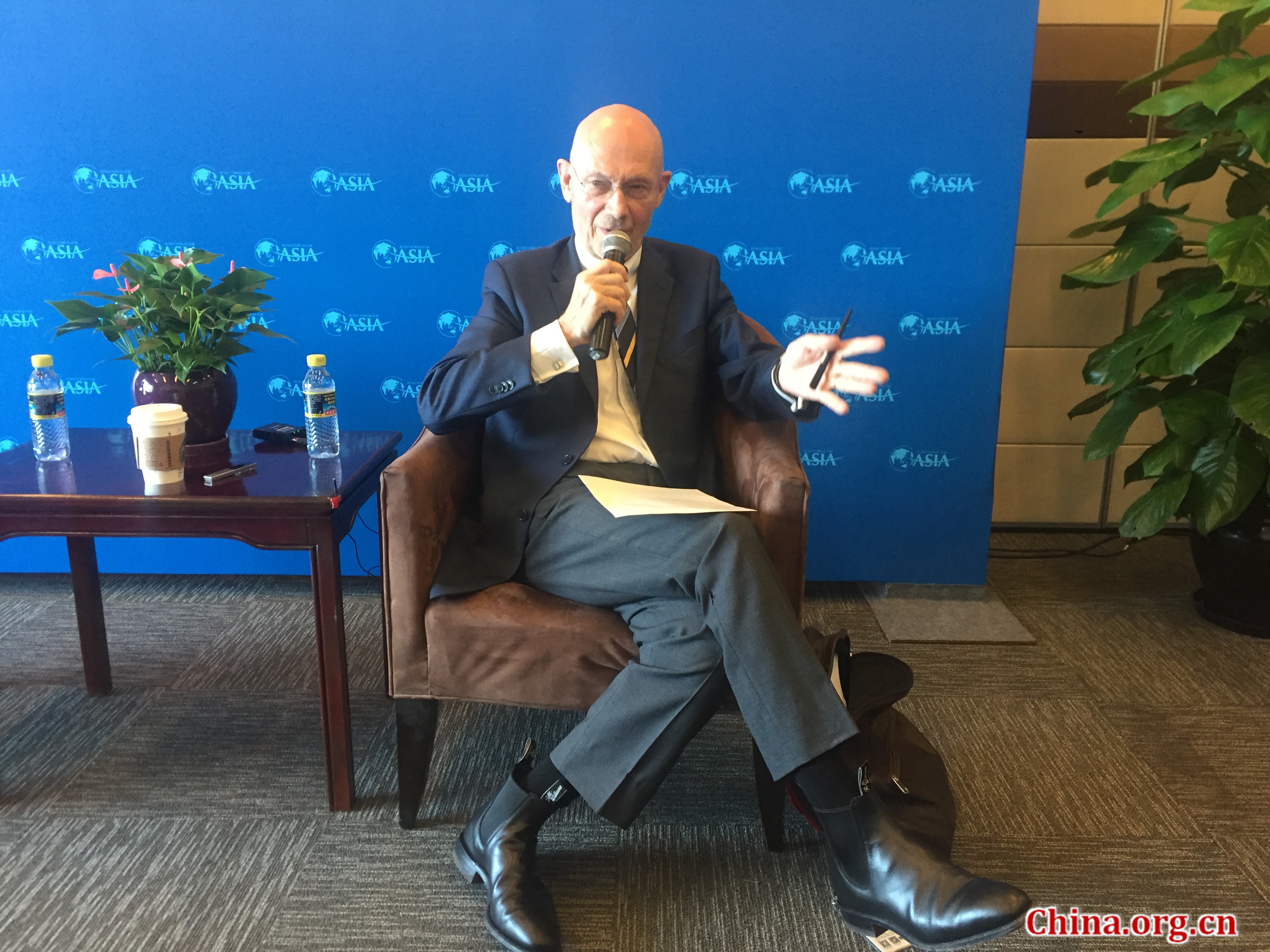 Pascal Lamy, who is now president emeritus of the Notre Europe-Jacques Delors Institute, told China.org.cn that Asian economies should still push back on protectionism, even if most of it rests only on rhetoric.
"World trade today is more open than it was two years ago," he said, saying that 2017 turned out to be a remarkably good year for world trade with 4.5 percent year-on-year growth.
However, alarming trade protectionism has become one of the biggest concerns for Asian economies and constitutes the biggest uncertainty for emerging economies in 2018, according to several BFA reports released on April 8.
Ten years after the 2008 financial crisis, the propensity for protectionism is still very serious in various countries, and "the negative influence of protectionism on the foreign trade of all countries across the world is still remarkable," says one report.
Asian economies need to push back and further open themselves up to global markets, said Lamy.
He said that Asia will remain the main engine of world growth in the decade to come, and needs to further achieve economic integration either within its own mechanisms like ASEAN or via de facto integration in global supply chains, like those among China, Singapore, Malaysia, Indonesia, the Philippines and Thailand, which are developing under the pressure of changes in technology.
"The more Asia integrates, the better the rest of the world will behave," Lamy added.