HNA Group announced today on its official website that its co-founder and Chairman, Wang Jian, aged 57, had died in an accident in Provence, France on July 3 local time.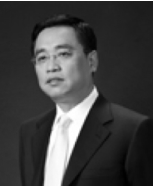 Wang accidentally fell during his business trip in France, which led to his death.
HNA Group's board and management team, led by co-founder and Chairman Chen Feng and CEO Adam Tan, issued the following statement:
"HNA Group extends deepest condolences to Mr. Wang's family and many friends. Together, we mourn the loss of an exceptionally gifted leader and role model, whose vision and values will continue to be a beacon for all who had the good fortune to know him, as well as for the many others whose lives he touched through his work and philanthropy."