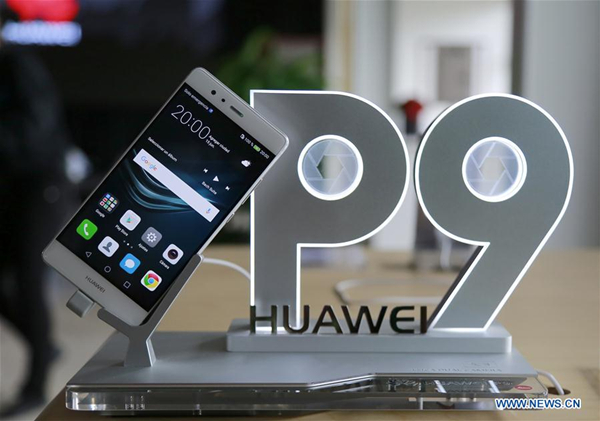 Huawei Technologies will sell 230 to 250 million smartphones next year, the company said on Monday at a new product release event.
He Gang, Huawei's smartphone business president, said he expects sales this year to exceed 200 million by December 25 to achieve the company's annual target.
In the third quarter, its global mobile phone sales surged 32.9 percent from a year ago.
Huawei is already the world's No. 2 smartphone vendor after surpassing Apple in the second quarter.
Samsung and Apple rank first and third. Apple's quarterly numbers were down 13.4 percent year on year while Samsung managed 0.5 percent growth, according to US-based research firm IDC.
Huawei's latest model is the Nova 4, which has a 48-megapixel camera, a self-developed Kirin 970 processor and AI or artificial intelligence features. It will be on sale from December 27 at a starting price of 3,099 yuan (US$450).
In 2016, Huawei sold over 100 million phones globally. In 2017, it sold more than 150 million smartphones. It now has several sub-brands in the smartphone category including Mate, Nova and Honor to target different consumer groups.
Besides the new smartphone, Huawei also launched a portable picture printer, a security monitor and a body fat scale.