Global prestige beauty retailer Sephora's online interaction activity, #MAKEMYREDSTATEMENT#, has gone viral on major Chinese social media platforms, such as Weibo and WeChat.
The new marketing campaign is designed to encourage men and women of all ages and walks of life to show their new and true selves as they start another exciting year.
Red is the default color of the Lunar New Year, symbolizing greatness, festivity, auspiciousness and good luck in traditional Chinese culture. In modern culture, however, it conveys images of ambition, enthusiasm and popularity.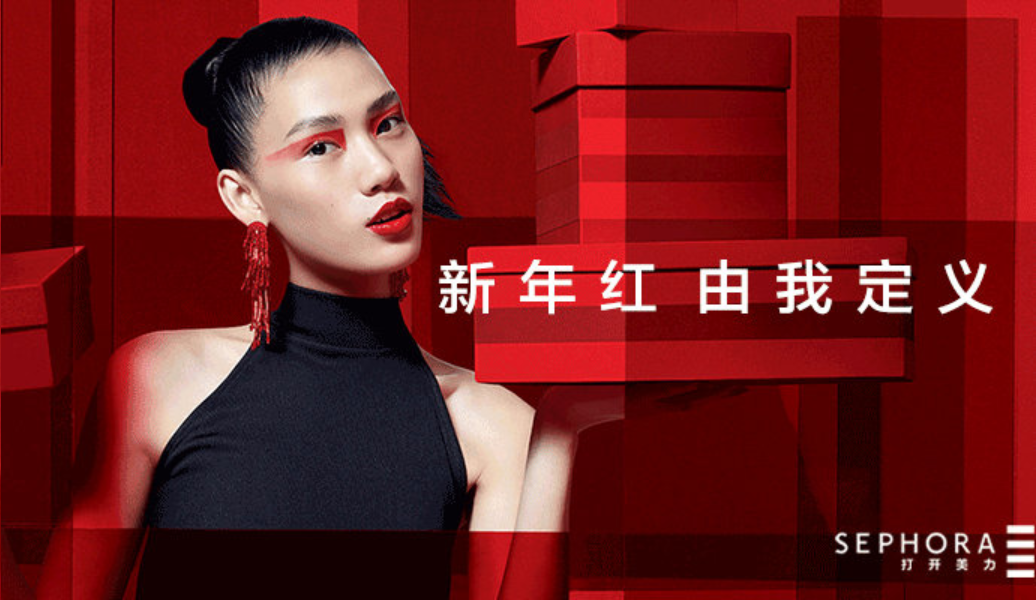 Key visual for the #MAKEMYREDSTATEMENT# activity [Photo courtesy of Sephora]

By integrating color and cultural connotations with Sephora's commitment to leading the latest beauty trends, #MAKEMYREDSTATEMENT# aims to offer a platform for everyone to express their "red attitude" - namely, their resolve, conviction, courage and confidence in meeting life's challenges.
As of Jan. 25, the activity has achieved over 150 million hits and been commented on at least 109,000 times on Weibo, the Chinese equivalent of Twitter. This obvious widespread popularity is being attributed to Sephora's accurate insights into the needs of consumers and celebrity branding.
This theme was picked up by Z.TAO, a famous Chinese singer and actor who is also brand ambassador for SEPHORA China, who said: "The color red is so simple and so pure, best representing my heart."
In a promotional video for the activity, young Chinese actress Hanikezi said she believed red was even more important than good fortune in giving her the power to keep moving forward. The 23-year-old is well-known for her classical Chinese dances in the online talent show, "The Chinese Youth".
Another comment came from Ma Jianyue, the singer and actress from the popular online talk show "Qi Pa Shuo" ("I Can I BB"), who saw red as the color best representing a free spirit and an uninhibited mind. She added that it's harder to have an interesting soul than attractive appearance.
An internet user named Amy Bu, in a post on Weibo, described her "reddest moment" as being when she holds her baby in her arms.
Starting from Jan. 15, Sephora launched a DIY red activity as a follow-up, offering Internet users an opportunity to design their own e-posters displaying their red statements.
Since its launch in Paris in 1969, Sephora has become a global leading beauty authority in prestige retailing, changing the way people experience beauty by using disruptive ideas and new technologies to promote creativity and diversity.