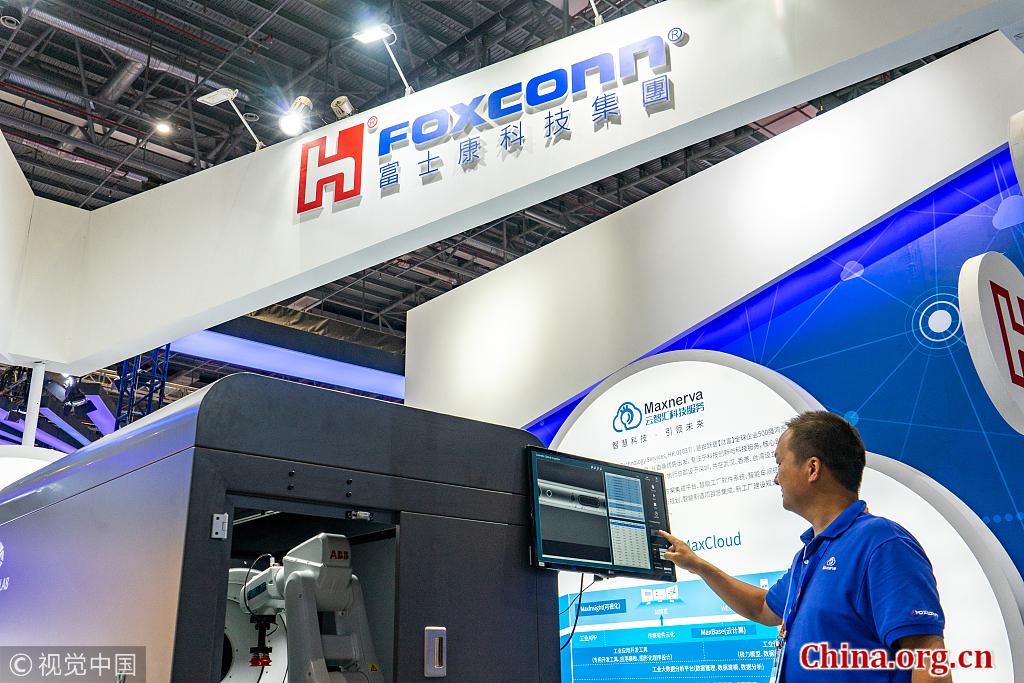 Tech giant Foxconn is reconsidering its plan to make advanced liquid crystal display (LCD) panels in the U.S. state of Wisconsin, local media reported Wednesday.
Last year, Foxconn revised its plan to build an LCD factory that would produce huge screens, opting instead for a less-costly plant that would make small panels for devices such as phones and tablets.
However, local media reported that Foxconn now is considering adding research and development work to a facility that it originally said would focus on manufacturing.
"As we have previously noted, the global market environment that existed when the project was first announced has changed," the Chicago Tribune quoted the company's statement as saying.
"As our plans are driven by those of our customers, this has necessitated the adjustment of plans for all projects, including Wisconsin," Foxconn said in the statement.
The statement said Foxconn is still committed to the creation of 13,000 jobs and its long-term investment in Wisconsin, but a spokeswoman declined to give more details on how its plans had been changed.
Foxconn and Wisconsin state government signed a contract for the display screen plant worth 10 billion U.S. dollars in 2017. According to the contract, the company will hire about 13,000 local workers, and Wisconsin promised to provide Foxconn an incentive package worth about 4 billion dollars.