China's 5G is entering a new stage with the third phase of 5G technical tests nearly completed and operators have starting bidding and the temporary 5G licenses are expected to be granted in the first half of this year, according to a report by thepaper.cn.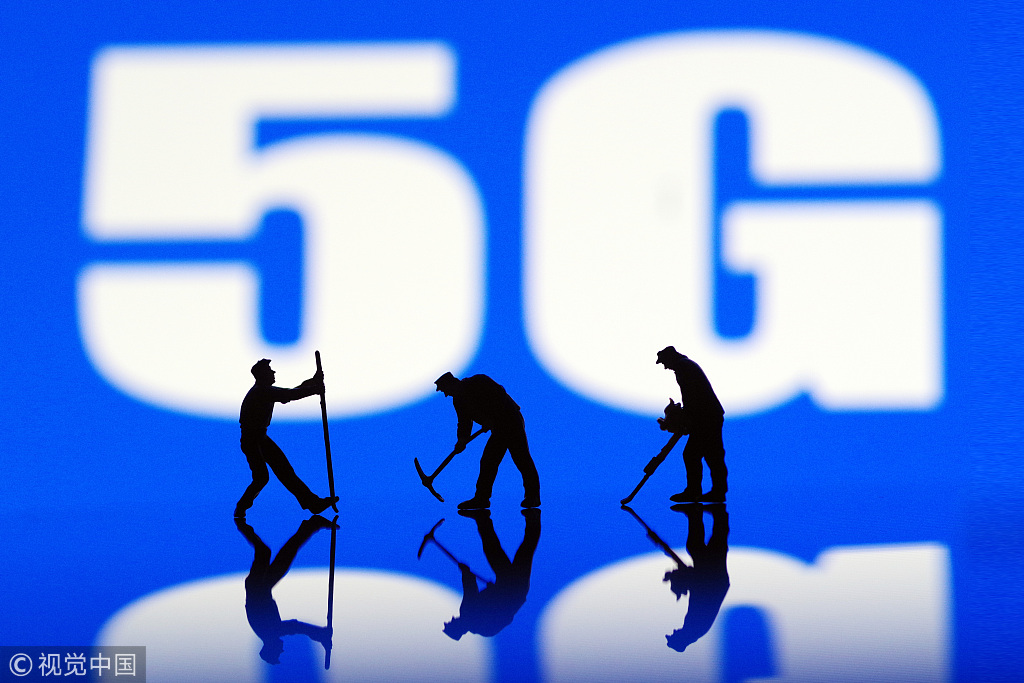 The 5G base station and core network equipment have reached the pre-commercial use requirements, Chen Lidong, deputy head of information and communication services development at the Ministry of Industry and Information Technology (MIIT), announced at a conference held by the IMT-2020 (5G) Promotion Group in Beijing on Jan 23, the report said.
The 5G enhancement and millimeter wave technology research and development test will be launched this year, according to the group.
On Jan 10, Miao Wei, minister of MIIT, said in an interview with China Central Television that China will grant temporary 5G licenses in several cities in the first half of this year to enable the large-scale construction of 5G networks in key regions and to accelerate the industrialization process of terminals and network construction.
Miao also said commercial products such as 5G smartphones will be launched in the second half of this year.
The 5G temporary license may be issued during World Telecom Day on May 17 this year and the 5G official license is expected to be issued by 2020, an insider of an operator told thepaper.cn. However, this statement has not yet been officially confirmed.
For China's three telecom carriers China Mobile, China Telecom and China Unicom, the relevant bidding work has already been launched.
On Jan 31, China Mobile announced its 5G procurement results for 2019 that five major equipment vendors including Huawei, Ericsson, ZTE, Nokia and Datang won the bid of its 500 5G base stations.
In addition, the Hubei branch of China Mobile announced on Feb 2 that China's first 5G smart highway project will launch in Hubei province and the smart charging tests are underway.
On Feb 2, China Telecom announced that it had taken the lead in realizing 5G core network interoperability among different manufacturers, becoming the first operator in the world to achieve SA (independent networking) interoperability in accordance with international the 3rd Generation Partnership Project, or 3GPP, standards.
This will strongly promote 5G SA equipment to accelerate the formation of large-scale networking capabilities, making 5Gresearch and development a key step towards large-scale commercial use.
Zhang Jianping, assistant chief engineer at the Shanghai branch of China Telecom, told thepaper.cn on Wednesday the company has already started building 5G network in the Hongqiao Business District of Shanghai, which is expected to provide the first batch of 5G capacity in the first half of this year.
Mai Yanzhou, deputy general manager of China Unicom, said China Unicom has started 5G networking trial in 16 cities and the pre-commercial application and commercial application are expected to be launched in 2019 and 2020 respectively.
Duan Bing, an analyst with Nomura, said 5G is expected to require 170,000 macro base stations this year, the report said.
"5G investment is about 50 percent higher than 4G investment, and 5G investment lasts about 6-7 years," Duan said.