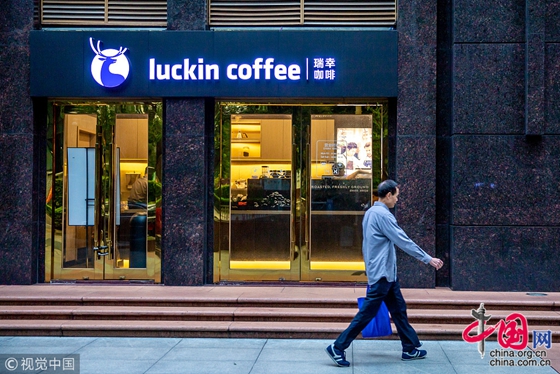 Chinese startup Luckin Coffee told China Economic Net on Wednesday that a Reuters report on the company's non-executive chairman tapping banks for a US$200 million loan in exchange for playing a role in the company's IPO was "not credible," while declining to comment further.
Reuters claimed Luckin is planning a U.S. IPO with a valuation of about US$3 billion, which could be finalized by May. Lu Zhengyao, Luckin's angel investor and non-executive chairman, is accused of trying to secure a loan of US$200 million from Goldman Sachs and Morgan Stanley, among other banks.
Reuters also reported that Lu would raise the US$200 million loan with his shares in Luckin as collateral. Furthermore, the report claims that Lu owns 33 percent of the Hong Kong-listed Car Inc—where he is also chairman—and that if the IPO fails, his shares in Car Inc would then serve as the loan collateral. However, according to available public information, Lu doesn't hold any of Car Inc's shares.
Since Luckin Coffee entered the market last year, it has expanded quickly, completing two rounds of financing worth US$400 million and opening more than 2,000 stores across China. Luckin also announced plans to open more than 4,500 stores by the end of 2019, aiming to overtake Starbucks as China's biggest coffee chain.