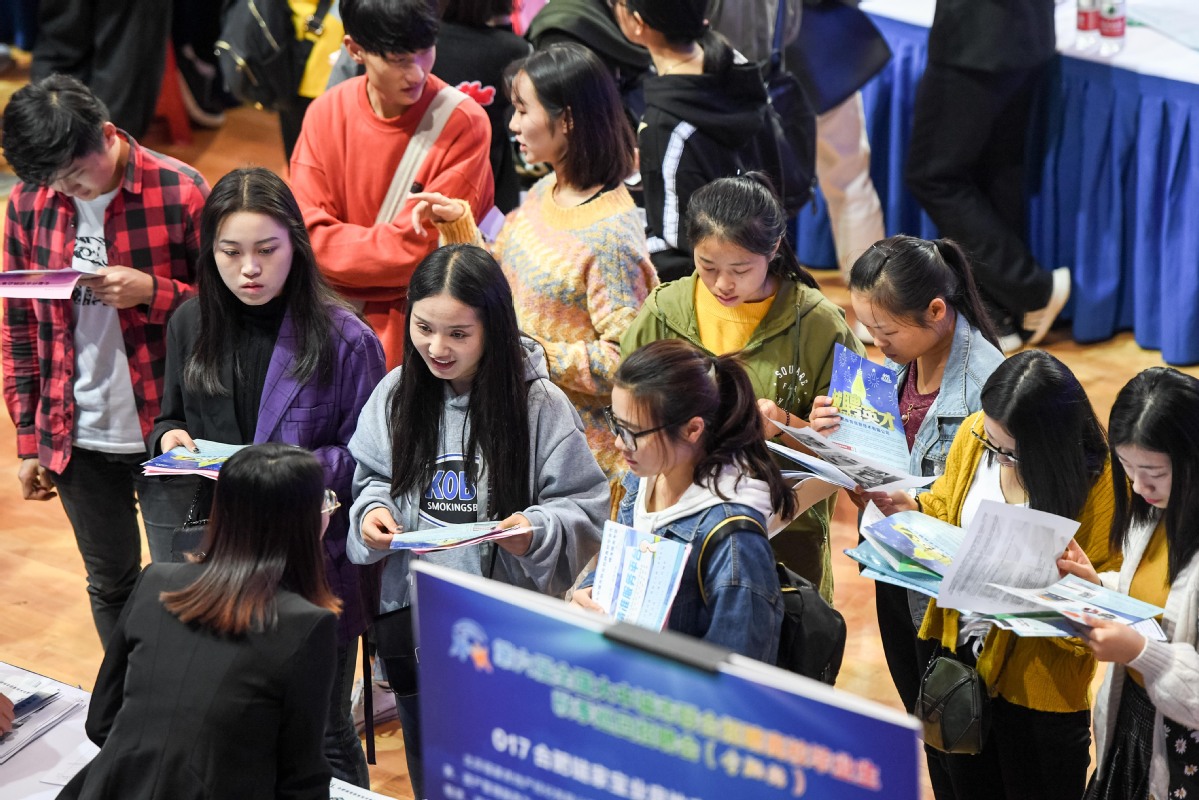 China's demand for talents in technology, digital and financial services sector will continue to grow, while the education sector may see a tight talent crunch as demand still outweighs supply, a new report said.
The evolution of technology in China has created a shortage of experienced local talent, whereas job options for the middle and senior management level personnel are growing in the technology industry, according to the latest China Salary Benchmark 2019 published by specialist recruitment firm Michael Page China.
"China's reputation as a global technology superpower has led to consistent job opportunities. Leading the employment activities are the entrance and expansion of firms in the large telecommunications, manufacturing, industrial, retail and artificial intelligence spaces," said Mark Tibbatts, managing director, Michael Page Greater China.
Likewise, the digital transformation across China has been widely-adopted by businesses with fast-moving consumer goods, pharmaceuticals and manufacturing the major gainers.
The report suggests a 30 percent increase in the number of digital jobs posted in the last 12 months, and successful job hoppers can expect a salary hike of 30 percent.
Amid the continuous drive for a cashless China, there appears to be new hiring demand for professionals skilled in e-payment technologies and user experiences, prompting companies to look for experts proficient in creating and refining a buying ecosystem.
Data analytics is another key focus area for companies in China pursuing progressive technology skill sets, and is a result of more companies opting for data-driven decision-making strategies, Tibbatts said.
"The talent competition in China's digital scene will persist in 2019," he said.
China's financial services is another sector facing talent shortage, and increasing competition will spur employers to expand their search to other industries, including technology, media, telecommunications as well as healthcare.
The education sector is expected to see demand continuing to outweigh the supply of job seekers in 2019, and the report projected 30 percent average salary increases when switching jobs within the sector.