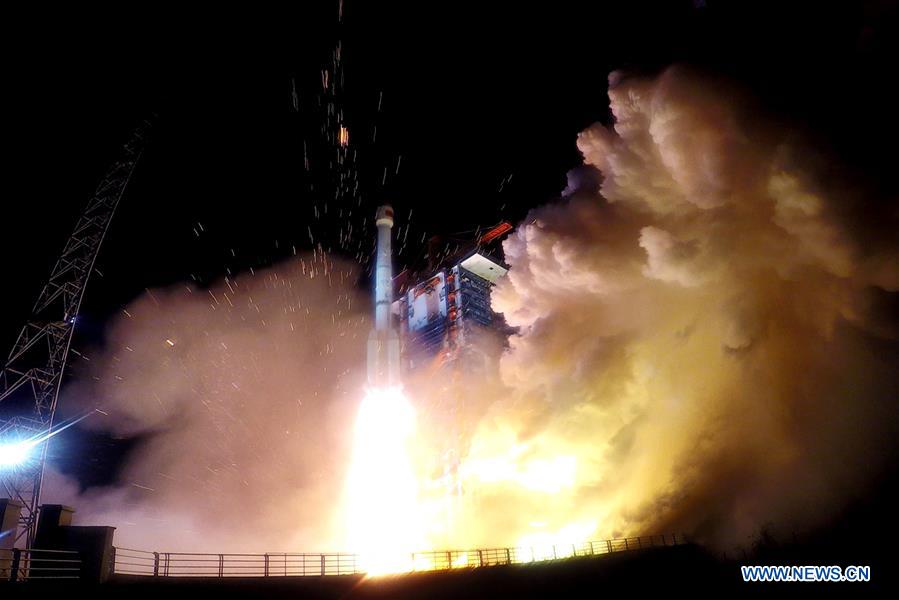 Eight satellites operated by the Chinese BeiDou Navigation Satellite System (BDS) are providing high-quality navigational service to the Arabic world, according to a report released at the second China-Arab States BDS Cooperation Forum in Tunis last week.
The BDS, named after the Chinese term for the Big Dipper, is a navigation satellite system independently developed by China. It went into trial operation in 2011 and started global service in December 2018.
The satellites' positioning accuracy is classed as better than 10 meters, the report said.
The system has been applied in transportation, agriculture, land surveying and mapping, disaster prevention and mitigation, public information consumption and other fields in more than 90 countries, said Wang Zhaoyao, chairman of the Chinese Satellite Navigation Committee.
In 2019 and 2020, more than 10 additional satellites will be launched to improve BDS's global service.
The China-Arab States BDS Cooperation Forum, the first major event held along the route of the Belt and Road Initiative after the BDS launched global service, demonstrated the performance potential of China's BDS to the public.