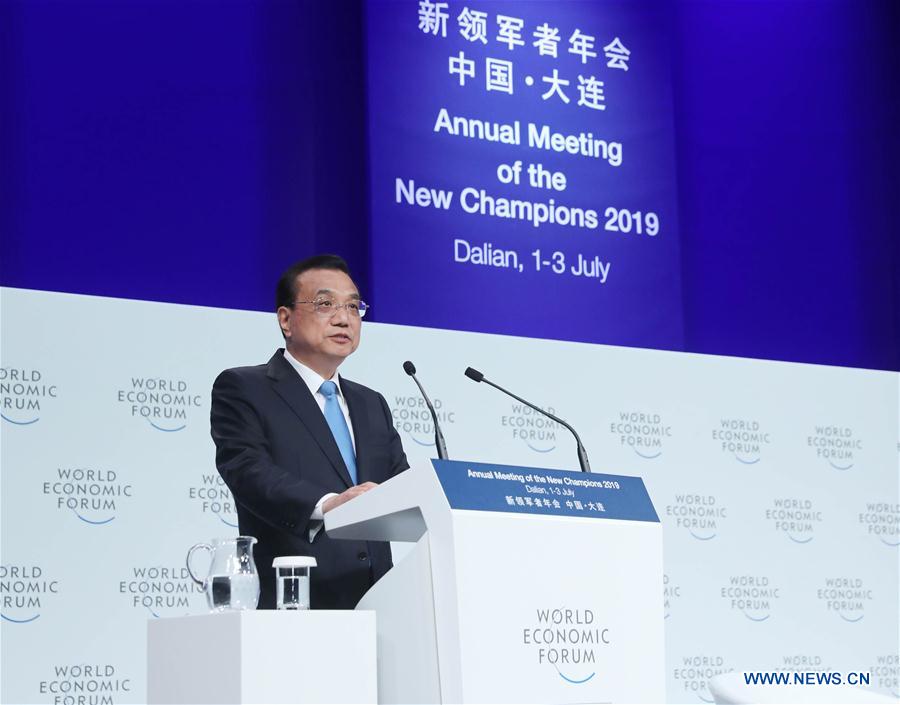 Premier Li Keqiang's announcement on China's further opening up during the opening plenary of the Summer Davos was met with warm applause by industry insiders participating in the event.
China will end ownership limits for foreign investors in its financial sector in 2020, a year earlier than scheduled. It will also further open up its manufacturing sector, while trimming its negative investment list that restricts foreign investment in certain fields, according to Li during the World Economic Forum's Annual Meeting of the New Champions held in China's port city of Dalian.
Premier Li's announcement on the new measures as well as China's newly-passed Foreign Investment Law, which aims to level the playing field between local companies and foreign-funded enterprises in China, show the country's determination to further open up as well as its commitment to globalization, said Jennifer Susan Kench, global chief executive of King & Wood Mallesons, a multinational law firm.
Yasushi Akahoshi, president of the Japanese External Trade Organization (JETRO), said he was impressed by Premier Li's announcement on the new measures. He added that he is more optimistic that substantial implementation of the Foreign Investment Law will be in the pipeline as it takes effect next year.
He further remarked that Japanese companies no longer view China merely as a production and export base, but more as an economic powerhouse with a vast market and strong competitive advantages especially in the innovation and high-tech fields. "By working together, the companies of both countries can complement each other by harnessing their respective strengths," he said.
According to the Foreign Investment Law, foreign-funded companies in China will still be able to take advantage of government policies that support enterprise development. They will also be able to participate in standards-setting on an equal footing as local companies, as well as in government procurement through fair competition. In addition, their intellectual property rights will also be protected.
Ding Yuan, vice dean of the China Europe International Business School (CEIBS), said the opening up measures as well as the protection of foreign companies aims to ensure that all enterprises with operations in China receive equal treatment.
"10 years ago, foreign investors came here to establish their operations in China, making it one of their supply chains to produce cheap products," said Ding. "Since China has overtaken the U.S. as the world's largest consumption market, foreign companies are now coming and staying on as corporate citizens. They are choosing to establish their entire value chain in China, not just in manufacturing, but also in R&D, brand development and sales."