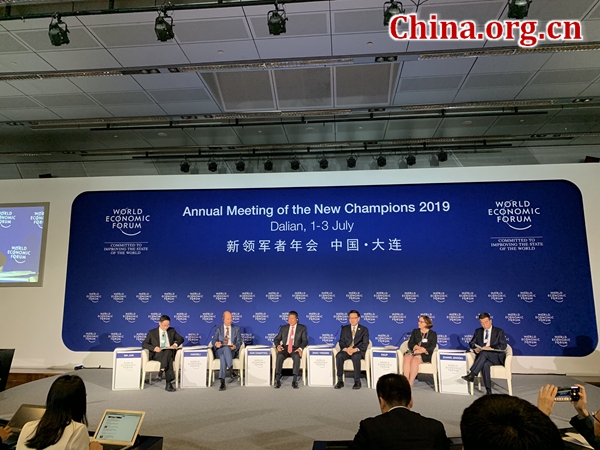 During the second Belt and Road Forum for International Cooperation (BRF) last April, China reaffirmed its commitment to build a green Silk Road by advancing green infrastructure construction, green investment and green finance to ensure a sustainable future for all humanity.
Participants at the ongoing Annual Meeting of the New Champions in China's northeast city of Dalian applauded the country's engagement and calls for further capacity building to deliver a greener Belt and Road.
Chinese leaders are signaling their desire to take the initiative to the next level as they will bring some social indicators into Belt and Road development, observes Elizabeth Knup, head of the Ford Foundation's China office.
From the environmental point of view, China has developed a lot of cutting-edge technologies and approaches that could help Belt and Road countries.
She wants to see China helping to include top-level environment technologies, know-hows, knowledge into their investment projects as part of their contribution to green development.
Sun Chanthol, minister of Public Works and Transport of Cambodia, said his country had greatly benefited from the China-proposed initiative in terms of infrastructure development. "With the support of the Belt and Road Initiative (BRI), we have built thousands of kilometers of new roads, constructed new bridges as well as new river ports," he said.
"Recently, we also built, for the first time in Cambodian history, the first expressway that was financed by the BRI."
During the process, Cambodia has paid more attention to green investment and green finance, said Chanthol, calling for China and other partners in the BRI to share the best practices and assistance in capacity building to ensure green development.