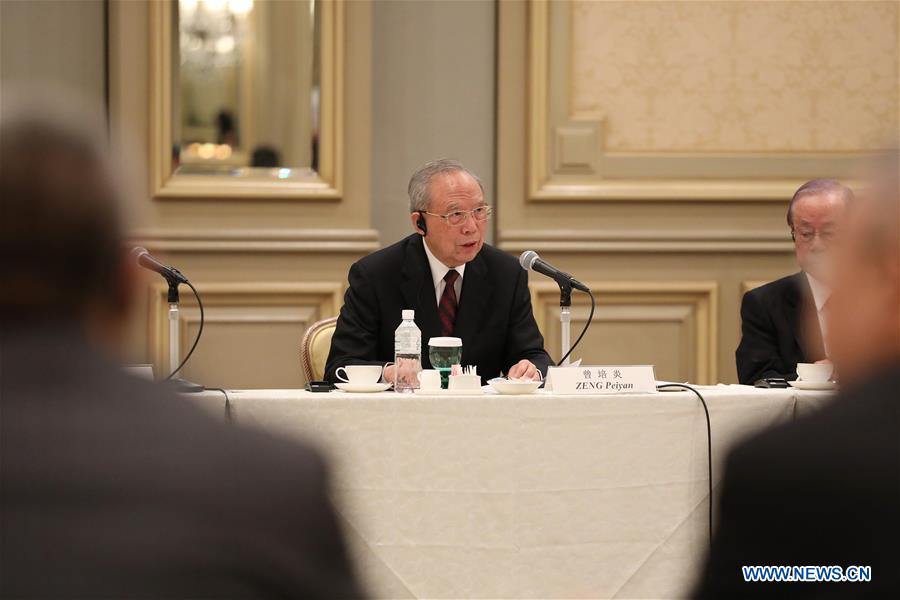 Business leaders, former senior officials, experts and scholars from China and Japan called for promoting economic exchanges at the fifth round of Sino-Japanese Entrepreneurs and Former High-level Officials Dialogue that wrapped up in Tokyo on Thursday.
Zeng Peiyan, former Chinese vice premier and chairman of China Center for International Economic Exchanges, and former Japanese Prime Minister Yasuo Fukuda were among the participants of the dialogue.
During the two-day dialogue, the two sides held candid talks on the economic situation and prospects of bilateral economic and trade relations. They called on the entrepreneurs to seize opportunities, explore new areas of cooperation, promote economic and trade exchanges and inject new vitality into bilateral relations.
Zeng pointed out that trade friction risks, geopolitical risks and international financial risks keep cropping up, highlighting the importance of strengthening cooperation between China and Japan.
According to him, the leaders of China and Japan reached important consensus at the summit of the Group of 20 (G20) in Osaka on building bilateral relations in line with the requirements of the new era, creating a sound political atmosphere for the future economic and trade development of the two countries.
Zeng also said that the two sides should jointly resist the trend of protectionism, maintain multilateralism and free trade system, make efforts to repair the damaged industrial chain and supply chain, raise the level of regional cooperation, and push for the early conclusion of the Regional Comprehensive Economic Partnership (RCEP) and Japan-China-Republic of Korea Free Trade Agreement.