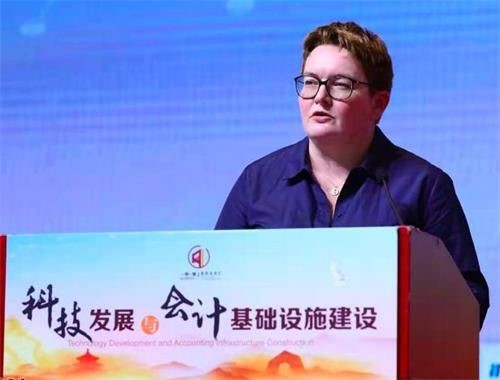 The Association of Chartered Certified Accountants (ACCA), the Shanghai National Accounting Institute (SNAI) and Deloitte have hosted their third Belt and Road Initiative (BRI) Forum, this year titled "Technology Development and the Accounting Profession". The event was held as part of the ACCA's Power of Connections project, which aims to showcase how the global profession can assist global connectivity and help economies grow and thrive.

Helen Brand, chief executive of the ACCA, said: "What was clear from this third forum is that technology brings challenges as well as opportunities for the countries along the Belt and Road, a route that is so dependent on physical, digital and technological connections. These are already having a lasting impact on the accountancy profession, which has a powerful part to play as a super connector to help the BRI and global trade succeed in the short and long-term."
As a global body for professional accountants, the ACCA holds the opinion that professional accountants play a role in developing the necessary business and finance connections needed across the BRI routes.
"As a professional accountancy body, the ACCA was a first-mover in understanding the importance of the BRI to China, the global economy and the profession. We have been working on research and insights to inform the opportunities driven by the implementation of the BRI and have promoted this across the work," said Helen Brand during her interview at the BRI Forum.
Speaking about the role that professional accountants and organizations play in the BRI, Helen stated that "The ACCA has 23 offices along the routes and is therefore uniquely placed to shape and explore what the BRI means for its members, the accountancy profession and the economies of the countries along the routes. Very importantly, we are mobilizing our global network of members and partners in order to support the initiative and ensure that everyone benefits from the opportunities that the BRI undoubtedly creates."
She agreed that the Belt and Road is all about connections and that the ACCA is a super connector. "We believe the accountancy profession has a significant role to play in the success of the BRI. We believe in global trade, in connecting people and business through the knowledge, skills and value our profession holds. Our global qualifications, with country specific expertise, can help in this process. Our qualification trains people to be strategic finance professionals who can work across boundaries, and who can build connections."
The ACCA, in partnership with SNAI, the Central Asia Regional Economic Cooperation Institute and the Asian Development Bank, have initiated the "China Central Asia Accounting Elite Exchange Project." The aim of this project is to support the economic development of Central Asia by facilitating knowledge sharing and capacity building in the fields of accounting and finance, and to build a healthy and sustainable accountancy profession.