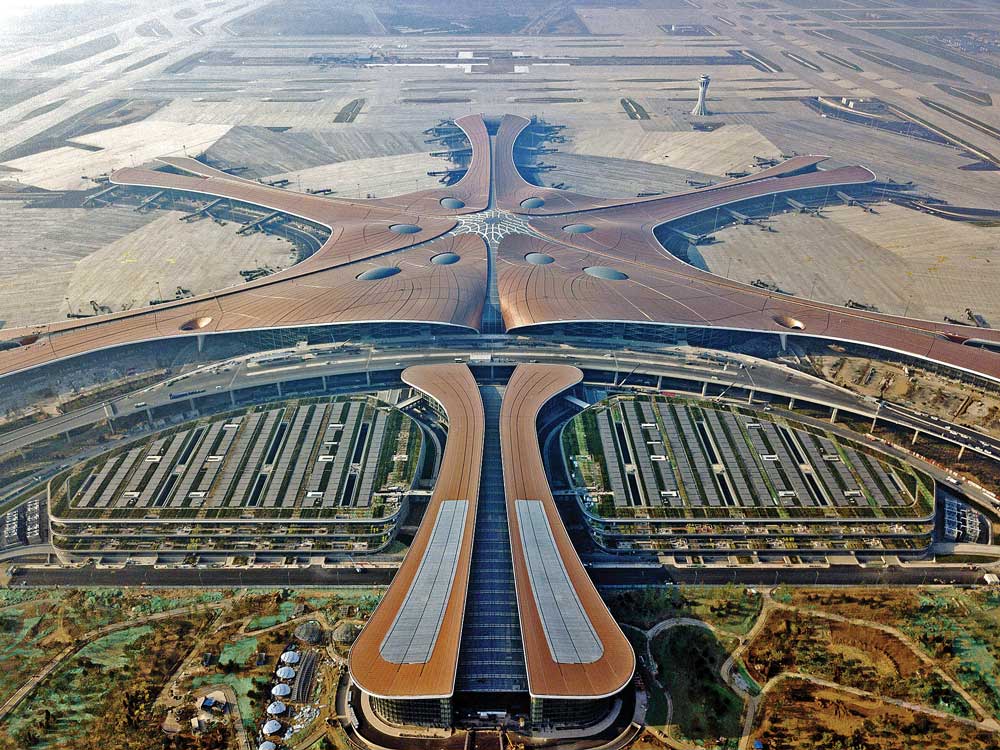 Passengers can now book flights departing from Beijing Daxing International Airport, according to a report by Beijing Youth Daily.
Compared to those departing from Beijing Capital International Airport, flights operating out of the new airport, which will begin operation on Sept 30, are generally priced lower because of route charges and services included in the tickets, the report said.
On the ticket booking platform of Qunar, an online travel company, tickets are available for flights from the new airport to Shanghai, Guangzhou, Chengdu and Kunming from Sept 30.
In addition, international routes, including to London, Helsinki, Casablanca, Fukuoka and Kathmandu, can be booked and the prices are generally cheaper than those taking off from the Beijing Capital International Airport.
The new airport, built to meet China's surging air service demand and take the pressure off Beijing Capital International Airport, will serve as a second international airport for Beijing.
Located 46 kilometers south of downtown Beijing, it will be the world's largest single-terminal airport and is expected to handle more than 100 million passengers a year.