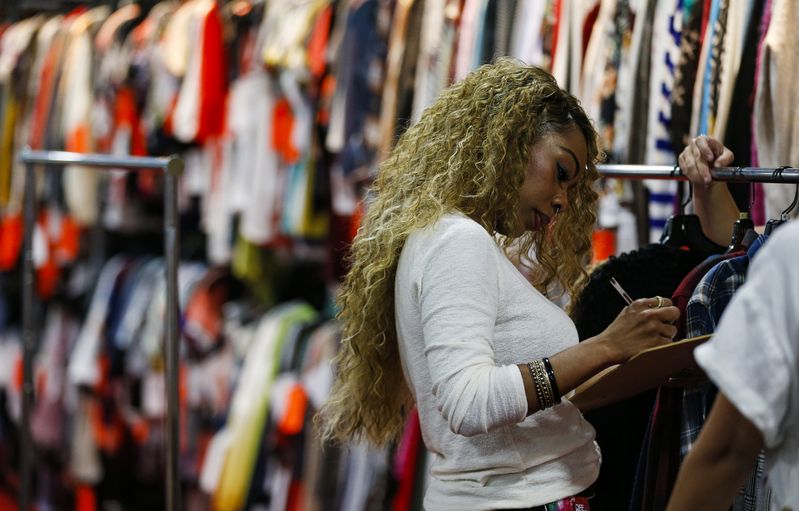 "There is a lot of fear in the marketplace, people are worried," Jimmy Gindi, a New York-based footware seller said Sunday at the Sands Expo & Convention Center in Las Vegas.
There was a distinct feeling of unease in the aisles of the semi-annual U.S. Off Price Show (OPS) held this weekend, as fears of escalating tariffs between the United States and China took their toll.
At the OPS, apparel, shoes and accessory buyers and sellers from all over the world meet to keep current with global fashion trends, source cut price apparel and manufacturers, and find retailers ready to snap up their wares.
However, many goods traded here could be impacted by escalating tariff war ignited by the White House one year ago.
With China supplying an estimated 50 percent to 80 percent of the goods on sale at the trade fair, buyers and sellers were feeling the chill as the clock counts down to the next round of Trump Administration tariff hikes which is scheduled to be imposed from Sept.1, after a daunting year under the old tariffs.
But Gindi pointed out: "Other places are still more expensive than China, even with the tariffs. We have good relationships with China -- 30 years we've been there, so we're not going anywhere."
"But, we can't just eat a 10 percent or 15 percent percent increase. We can't afford it, so some of that has to get passed on to American consumers."
Tricia Barglof, the executive director of the OPS, told Xinhua that many of the exhibitors source their products from China.
"They're looking for deals, products, anything that they can bring back to the U.S.," she said. "But they'll find it a little bit more challenging to find goods at competitive prices."
She explained: "So everybody is talking about the trade war. They are cautiously watching what the new U.S.-China trade relations are and how they're going to impact on their business."
"They know that it's going have an impact, but don't quite know how bad it is going to be," she told Xinhua.
Grayson Shearing from a department store chain in the Oklahoma state that gets much of their stock from closeouts of goods from China, South Korea, Pakistan and Vietnam, said, "So far, we haven't seen any increases. But maybe the new ones in September will hit us."