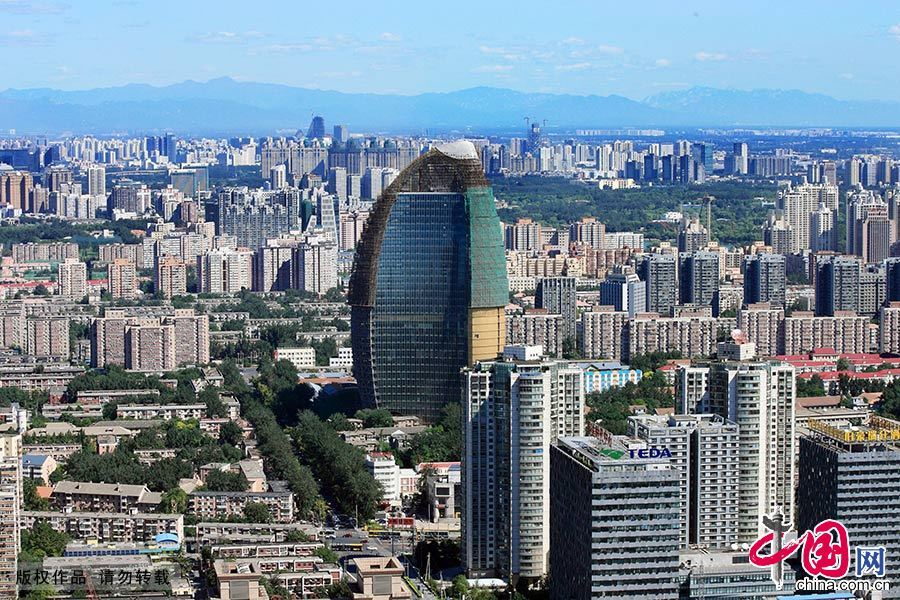 China will remain a hot spot for global investment in the long term despite souring global economic conditions, a senior commerce official said on Tuesday.
Qian Keming, vice minister of commerce, said China will accelerate the pace of negotiations for multilateral and bilateral economic deals with its trade partners in Asia, Europe and Latin America to encourage more companies to invest in China.
Thanks to the country's improved industrial chain and structure, as well as its attractive domestic market, foreign direct investment in the Chinese mainland surged 5.8 percent year-on-year to reach 941.5 billion yuan ($136.5 billion) in 2019, according to data the Ministry of Commerce released on Tuesday.
Qian said China's opening-up efforts have received a positive response throughout the world, and will help it to gain more foreign investment in areas including digital technology, modern services, high-end and smart manufacturing.
Over 40,000 new foreign-funded enterprises were established in the country last year, while the number of foreign-funded projects with investment of at least $100 million reached 834, up 15.8 percent on a year-on-year basis, according to the official data.
In the meantime, the global capital flowing into high-tech industries on the Chinese mainland jumped 25.6 percent year-on-year to 266 billion yuan.
Despite the China-US trade dispute, Zong Changqing, director-general of the ministry's department of foreign investment administration, said foreign investors have great confidence in China as they believe that driven by long-term demand, both China's productivity and consumption power will grow sustainably.
Chinese consumers, led by middle-income earners, are more open to new products, especially digital ones, he noted.
Eager to seize a greater market share, last year China saw year-on-year FDI growth of 51.1 percent from Singapore, 43.1 percent from the Netherlands and 21.7 percent from South Korea, according to the ministry.
Some of the world's biggest corporate players, such as Samsung, BASF, British Petroleum, Caterpillar, Saudi Aramco, Panasonic, Cargill, ABB, Tesla and Siemens, have renewed their commitment to China by expanding their operations countrywide.
Fair treatment
Under the new foreign investment law, factors such as fair treatment and transparency to participate in government projects and procurement will encourage global companies to deploy more financial resources in China in innovation, services and third-party market development, said Yin Zheng, executive vice president of France-based Schneider Electric.
Since the Foreign Investment Law has attracted wide attention from the international community, China will unswervingly follow a win-win strategy of opening-up, said Honson To, chairman for China and Asia-Pacific at global consultancy KPMG.
China's nonfinancial outbound direct investment dropped 6 percent year-on-year to 807.95 billion yuan in 2019, according to the Ministry of Commerce.
Chinese companies invested 105.96 billion yuan in economies involved in the Belt and Road Initiative, accounting for 13.1 percent of the total.
The structure of outbound investment continued to improve, with investment mainly going into such sectors as leasing and business services, manufacturing, as well as wholesale and retail sales, the ministry announced.