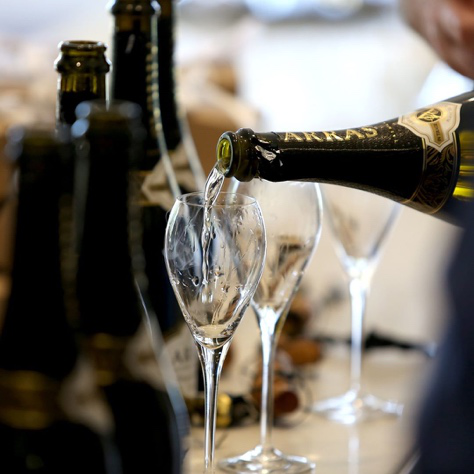 A top Australian wine critic recently announced the Results of the 2021 Halliday Wine Companion Awards, and Accolade Wines came away with numerous wins.
Thirteen of Accolade's wines won "Best of the Best" titles, and 40 wines achieved the gold medal standard — a rating of 95 points and above — in the 2021 Halliday Wine Companion Awards. The result comes from Australian wine critic James Halliday and his professional team after spending months tasting more than 10,000 vintages by wineries across Australia.
In the highly anticipated list, for example, Accolade Wines' 2005 House of Arras EJ Carr Late Disgorged received 99 points and won the "Best of the Best Sparkling" award. Halliday said of the wine that the "comparisons with Krug or Bollinger are valid, regardless of preferences." Also, Accolade's six Hardys wines have all received gold medal assessments.
Accolade Wines is the number one wine company by volume in Australia and by value in the United Kingdom. It is also the fifth largest wine company in the world, with sales of around 35 million cases per year. Its wines began to be sold in China more than 25 years ago, and two years ago it further bolstered its presence by relocating its Asia headquarters to Shanghai.
James Halliday, nicknamed "The Godfather of Australian Wine," has committed most of his life to the wine business and has been a proactive member of the industry for more than 50 years. He has established an authoritative and professional wine-scoring system, which has become the industrial benchmark for Australian wines.
Since the launch of the Halliday Wine Companion guide and digital platforms in China in 2018, James Halliday and his team have shown a commitment to fostering the demand for and perception of Australian wines in this important export market through the Halliday tasting system. Moreover, Halliday Wine Companion China took part in the annual Chengdu Food and Drinks Fair to promote quality Australian wine to the Chinese market in both 2018 and 2019.