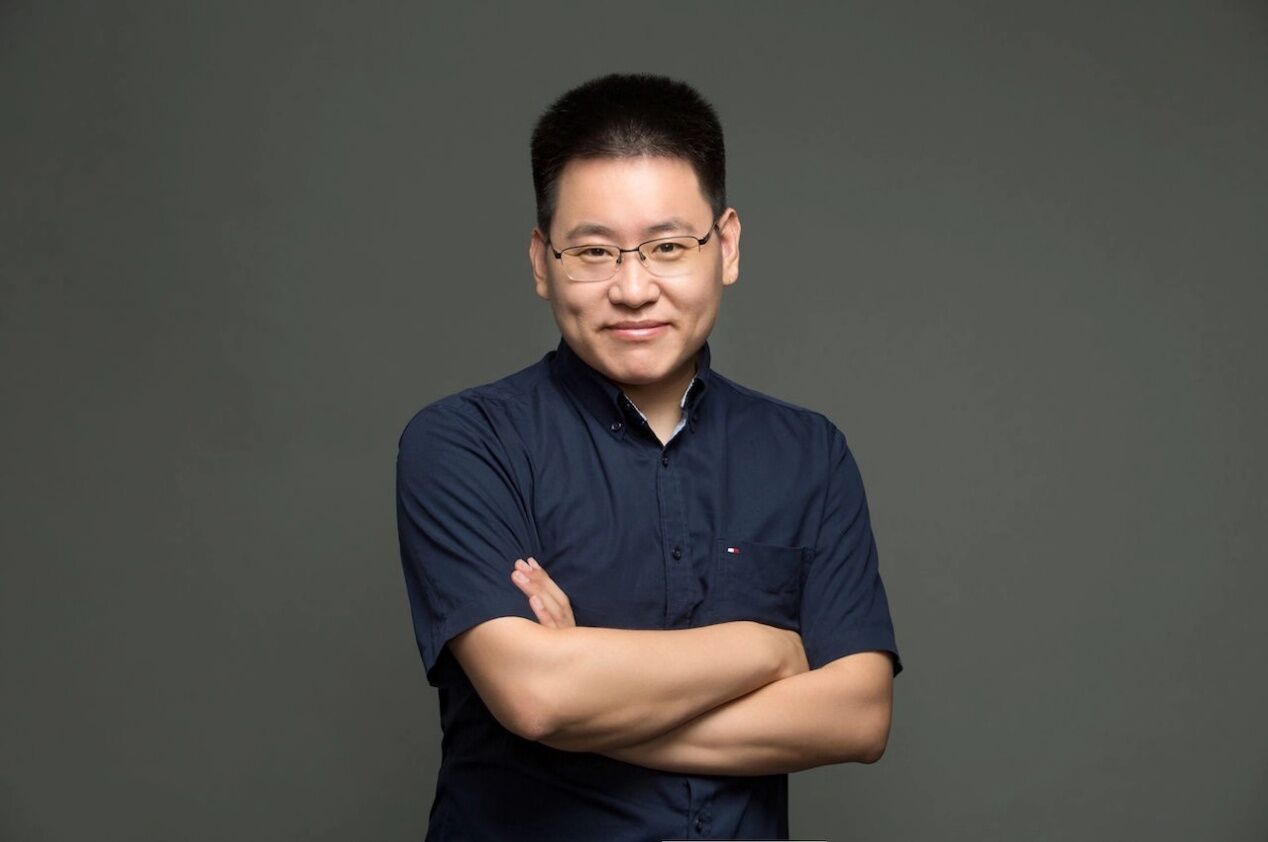 While most business have suffered from the impact of the COVID-19 pandemic, Hou Jianbin, founder and CEO of China's EdTech giant Zuoyebang, has built a thriving business that meets the needs of both parents and schools for online education.
In an Oct. 14 interview with the "Evolving for the Next Billion" podcast by GGV Capital, Hou spoke about his company's huge growth and his own entrepreneurial journey.
Humble beginnings
Founded in 2014, Zuoyebang provides K12 students with a platform where they can upload image-based queries about their homework and search for solutions. The company originally started out as a team within China's leading search engine Baidu before splitting off in 2015.
According to Hou, the company's image-based search engine is the core of its business model. "We are 80% of this market and growing. It shows how much we're investing in the product," he stated.
By focusing on optimizing image search and growing its user base, Zuoyebang has already set a high bar. Seven out of every 10 families in China are reported to have used the company's free search engine and its monthly active users have exceeded 170 million. Meanwhile, the number of paying users this summer alone grew nearly four times compared with last year, reaching 7.8 million.
Hans Tung, a managing partner at GGV Capital, gave his views during the podcast on the start-up's rapid development.
"The free app is attractive and very easy to use. If you have a question that you're not sure about, you can just take a photo and upload it." Tung explained how Zuoyebang makes homework easier by offering detailed solutions. "[Zuoyebang] can then sell additional premium services on top of that."
Leader in paid courses
With one of the best image search engines on the market, Zuoyebang has attracted a steady flow of users. While the majority of its paying users began using the free search, Hou explained that they have succeeded in attracting more paid users.
Other factors have helped the company grow. These include a strong supply of courses across different subjects and a backend connecting the search tool and live-streaming classes. Zuoyebang also currently offers more than 200 courses, covering all 12 school grades.
Zuoyebang began group live-streaming back in 2015. "Some people might think that 1 on 1 classes provide the best user experience, but often it's difficult to find enough good teachers, that's why group classes make sense," Hou explained, adding that "with this model, the customer acquisition cost (CAC) and gross margin will improve over time."
Statistics show that users of Zuoyebang's live-streaming classes during COVID-19 have grown 15-fold.
Despite the trillion-dollar value of China's online education market, the country's K12 education is still extremely fragmented. In regards to this point, Hou spoke about Zuoyebang's business model and one of its fiercest competitors, Xueersi.
"Xueersi was a pioneer for group live-streaming classes," Hou said. "But tech companies like us are more lightweight and can adjust more quickly to the market."
In terms of group live-streaming, however, the majority of Xueersi's users come from first or second-tier cities, while Zuoyebang's are often based in lower-tier cities. "This makes Zuoyebang's users more representative of the overall student compositions in China," Hou stated.
Constantly evolving
Zuoyebang's staff has now grown to almost 22,000 employees nationwide.
"We intentionally looked to build a strong team from day one," Hou noted. "A long-term commitment to building a world-class tech team allowed us to handle our 15-fold growth during the height of the epidemic in China."
Hou said that he is constantly making adjustments, as is necessary while overseeing a fast-growing company in such a competitive and exciting market.
The company took photo search tool as an important driving force for the rapid growth of its live-streaming class business. As it shifted to focus on group live-streaming classes, it continued investing in photo search and growing the user base as the basis of their operations. Therefore, Hou made the decision to merge the photo search and group learning teams to form Zuoyebang's core business.
"Group live-streaming classes require continuous investment in both content and operations to deliver the best experience for users," said Hou.
Bright future
Estimates suggest that 10% of Chinese students have now used some sort of online education product. Hou believes that China's 90% mobile penetration rate and the fact that 50% of students take extra-curricular classes mean Zuoyebang can grow to reach 30% of students in the next five years.
GGV's managing partner Jenny Lee, who led GGV's investment into Zuoyebang back in 2016, also spoke during the podcast about why she decided the company was worth betting on.
"At the time, there were a lot of similar startups and Zuoyebang was not the first to do this. In fact, I'd say they were in the second cohort of companies to try and attempt this," Lee said. However, Lee explained Zuoyebang outperformed the others in three key areas: photo recognition accuracy, the time between uploading a question and receiving an answer, and the accuracy of the answers.
Lee said that GGV's view on EdTech is that while it is a global and long-term trend, investment and success rely on companies being localized.
She also attributed the success of the investment in Zuoyebang to China's wider business environment, something which Lee — who is considered one of the most respected venture capital investors in China — knows a lot about.
"This is a huge market and we have to understand that there are fundamentals in place driving this forward," Lee said, referring to 5G networks that enable fast access to online services via smartphone, and China's wide variety of mobile payment platforms such as WeChat and Alipay.