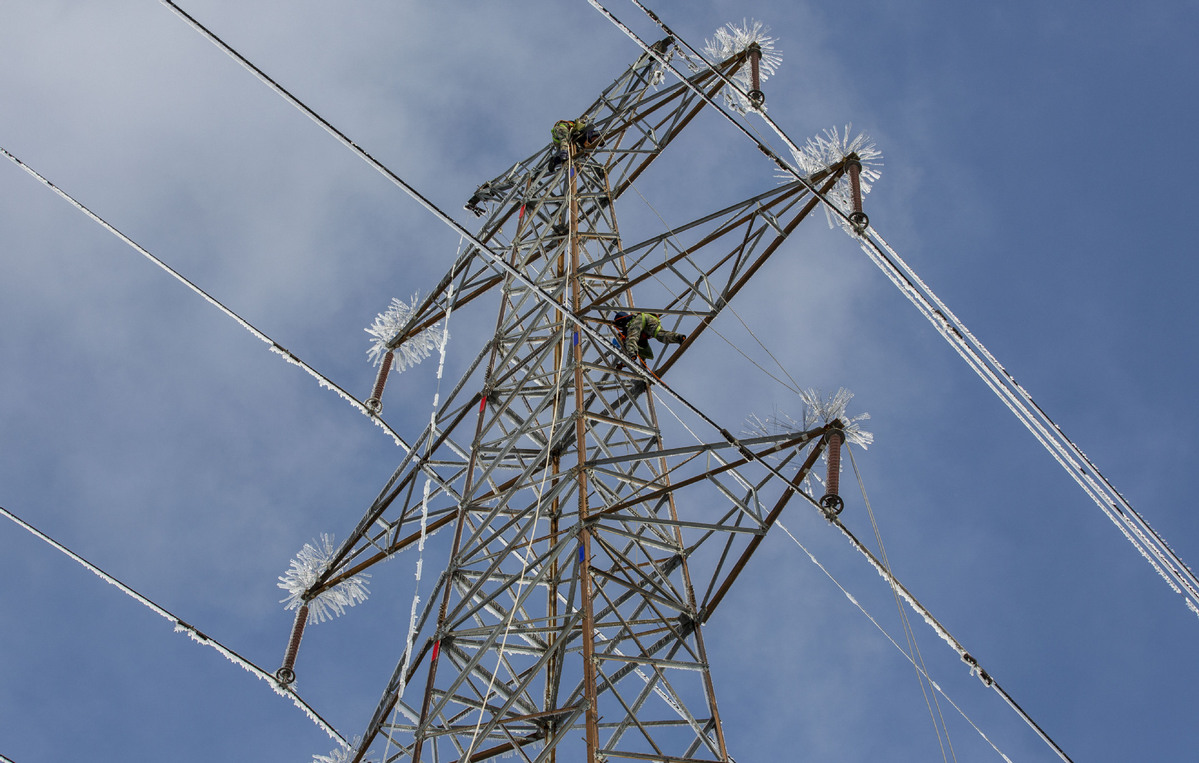 China will take necessary steps to ensure uninterrupted power supply in the country as demand surges during the winter heating season, the top energy regulator said.
Huang Xuenong, director of the electricity department of the National Energy Administration, said: "Energy demand has increased significantly in the country during this winter due to the lower temperatures and the sustained economic recovery."
Electricity demand has risen sharply in Hunan and Jiangxi provinces this winter. Power consumption in Hunan and Jiangxi rose by 17.2 percent and 19.07 percent on a yearly basis during the first 28 days of this month, according to data provided by the NEA.
Huang said that the National Development and Reform Commission and the NEA are working with relevant local governments and power companies to ensure adequate power supply in the country. It has also drafted emergency plans, increased coal storage levels in key regions and major power plants as well as strengthened the monitoring and early warning system.
By Monday, coal stockpiles at the country's power plants were adequate for 17 days of consumption, while those in Hunan and Jiangxi were sufficient for 25 days and 16 days of consumption, a high reading from recent years, said Huang.
"Despite mounting pressure, we are able to balance supply and demand," the NDRC said in a statement published on Monday.
"We have made preparations in advance and formulated a thorough emergency plan for the new cold spell. We will work with other departments, local governments and relevant enterprises to secure electricity, coal and natural gas supplies."
To meet rising electricity and coal demand, the NDRC said it will ask major coal-producing provinces like Shanxi and Shaanxi, and the Inner Mongolia autonomous region to boost production, increase coal storage in power plants, increase coal supply for key regions like Hunan and Jiangxi and debottleneck coal transportation, especially from major production areas.
According to the NDRC, it will also strive to increase natural gas supplies. More efforts will also be made to urge upstream companies to operate at full capacity, bolster clean heating efforts in China's northern regions and strengthen oversight over pricing.