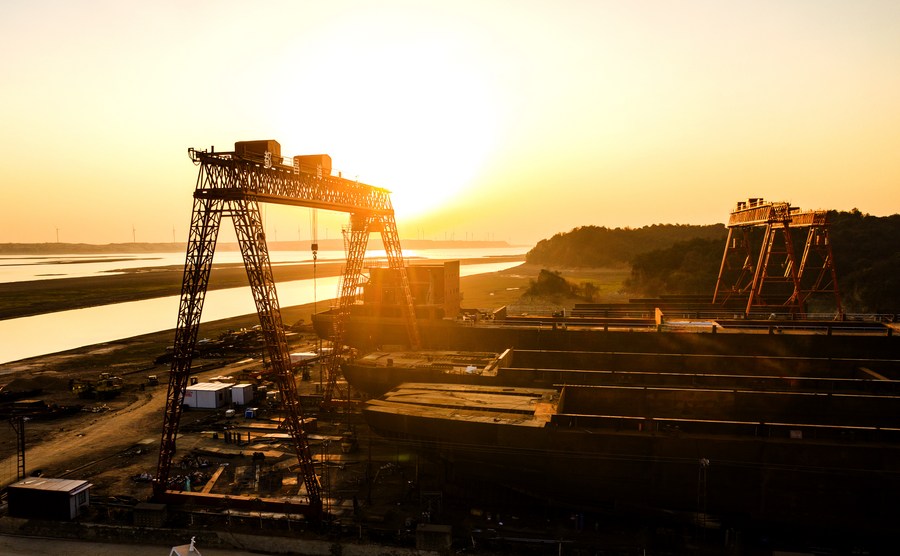 China's shipbuilding industry saw increased output in 2020 while maintaining the world-leading position in terms of completion volume and new and holding orders, according to the Ministry of Industry and Information Technology (MIIT).
China's completion volume of ships rose by 4.9 percent year on year to 38.53 million deadweight tonnes (dwt) last year, accounting for 43.1 percent of the world's total, MIIT data showed.
New shipbuilding orders, down by 0.5 percent year on year to reach 28.93 million dwt, took up 48.8 percent of the market share worldwide.
Holding order volumes fell by 12.9 percent over one year earlier to 71.11 million dwt by the end of 2020, accounting for 44.7 percent of the global market share.
Last year, five shipbuilding companies in China ranked in the world's top 10 in shipbuilding completion, while six were among the 10 firms worldwide with the largest new shipbuilding volume orders.