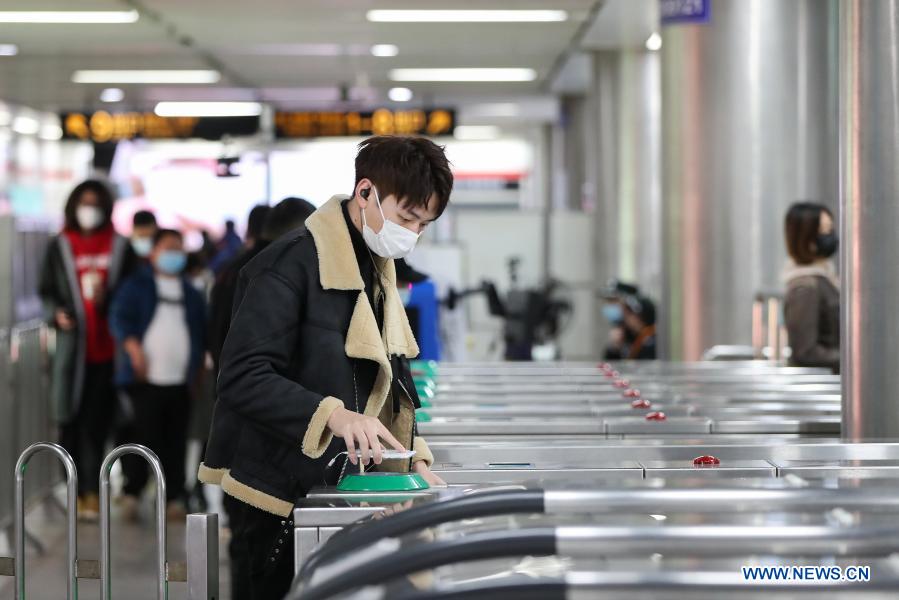 With the development of information technology, mobile payment has more deeply penetrated into Chinese consumers' daily lives, with 85 percent of users having scanned QR codes to pay last year, according to a report released by the Chinese card payment giant China UnionPay.
The report, based on a survey jointly conducted by China UnionPay, several commercial banks and payment entities, has been published for the 14th consecutive year, tracking Chinese consumers' mobile payment behavior.
The survey found 98 percent of respondents considered mobile payment as the most commonly used payment method, up 5 percentage points from a year earlier. The proportion of people who paid by scanning QR codes reached 85 percent, up 6 percentage points from 2019.
Chinese people used mobile payment three times a day on average, the report said. The ratio of those using it more than three times a day rose 11 percent from 2019, while 25 percent of respondents paid via mobile phone more than five times a day.
People from the post-1995 generation were the most active users of high frequency mobile payment, especially the men in this generation, who used mobile payment four times a day on average.
Convenience is the top priority when choosing mobile payment, followed by habits and sales promotion, said Wang Yu, a senior director for the department of risk control under China UnionPay.
New business forms and modes are developing rapidly, and offline payment has been migrated and extended to more consumer scenarios such as fresh food, livestreaming and healthcare payment.
About 30 percent of respondents said they purchase daily necessities via livestreaming, the report said, adding that new online payment platforms, which have been integrated into small brick-and-mortar shops such as street vendors, vegetable markets and fruit stores, have gained popularity among consumers.
Nearly 8 percent of respondents experienced online fraud and reported losses, down four percentage points from the previous year. Three out of four people said they received fraudulent messages, among which 80 percent came from text message services, said the report.