Fuling district in China's southwestern city of Chongqing is home to several leading Chinese enterprises that have ambitions to shape the world.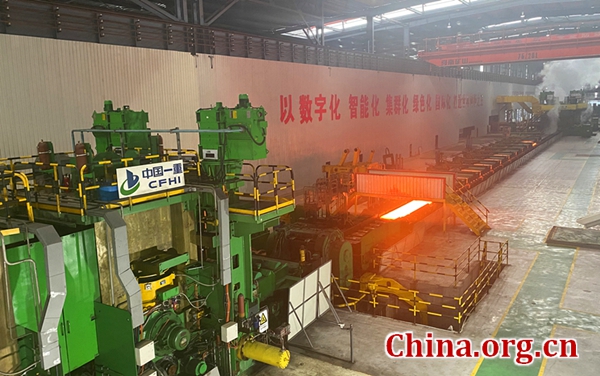 "We are the leading private enterprise in the steel sheet industry, and it's thanks to Chongqing's Fuling district that we had the opportunity to achieve this extraordinary accomplishment," Li Xinghua, chairman of Panhua Group, told China.org.cn.
The "extraordinary accomplishment" Li is referring to is the construction of a production line in the district in just 258 days. "Normally, a production line of this scale would take three years to build, but thanks to Fuling's local government, its preferential policies and a special and considerate service system for outside enterprises like us, we managed it," Li said.
The production line is a hot-rolled coil line producing 4.5 million metric tons annually, which makes use of world-class technology and equipment. In the past, a production line like this required more than 1,000 workers, but now it can be operated by just six technicians. "Still, the annual output value is 27 billion yuan, this is our strength — smart and digitalized production."
Panhua Group's Fuling base has played a leading role in helping transform China's steel industry. The steel sheets it produces are not only sold to domestic markets, but also exported worldwide through its own wharf in Chongqing. "Our goal is to be No. 1 in our industry globally with an output value of over 100 billion yuan," he added.
So far, the group has built four production bases in China. It is also currently investing $3.5 billion in the Philippines to build the first comprehensive steel plant in the country. "After the Philippines plant is finished, Panhua Group will have a complete industrial chain system," he said.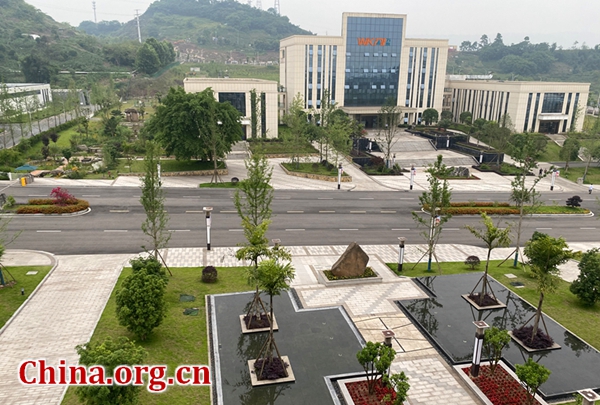 Chongqing Wankai New Materials Technology Co., Ltd., is also a new materials project with a total investment of about 3.6 billion yuan that Zhejiang Zhink Group Co., Ltd. contracted with Chongqing's Fuling district. It can produce 1.2 million metric tons annually of food-grade PET (Polyethylene terephthalate) — a product widely used in food and drinks packaging — at Fuling Longqiao Industrial Park.
Phase one of the food-grade PET material project at Chongqing Wankai officially went into production on March 25, 2020, while the second phase is slated to be up and running by the end of 2021. On completion, it will be the largest production base of food-grade PET in the world with an output value of 10 billion yuan.
Qiu Zengming, general manager of Chongqing Wankai, explained that PET is not only used in food, medical and cosmetics packaging, but also in sectors such as electronics, aerospace and rail transit. The company sells its products to various countries and regions around the globe, and has the ambition of becoming the world's biggest company in the polyester material industry.
Qiu added that the Chongqing base was set up to fill gaps in western markets, while Zhejiang Zhink Group wants to seize national strategic opportunities from the Belt and Road Initiative, strategy of west development and development of the Yangtze River Economic Belt, and recognized Chongqing's important position in west China with its international transportation channels.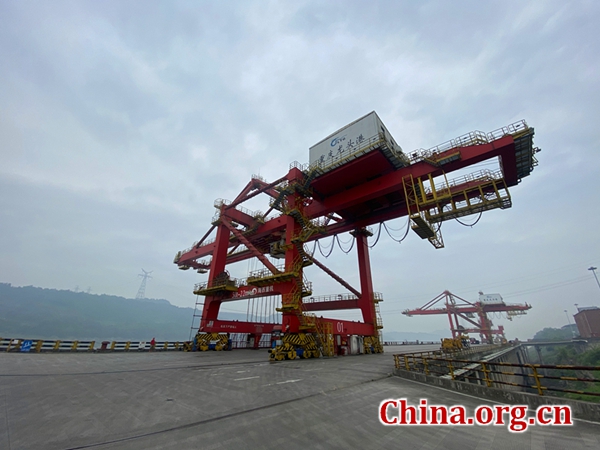 Longtou Port is a key port for international transportation in Chongqing, connecting rail, road and waterway. With 11.6 billion yuan of investment, it is positioned as an important integrated logistics base in the upper reaches of the Yangtze River, a material distribution center and bonded port on the Yangtze and Wujiang rivers, as well as a transportation base along the Yangtze River Economic Belt.
The first phase of the port entered operation in 2017, while the next phase is scheduled to be finished by the end of 2022, said Kuang Bin, the president of Longtou Port. After completion, the port will achieve an annual throughput of 40 million metric tons.
Industry is the main "engine" of Fuling's development and the foundation of Fuling's strength, according to Wang Zhijie, secretary of the CPC Fuling District Committee. The district has an industrial development pattern supported by the six leading industries of materials, clean energy, consumer goods, equipment manufacturing, biomedicine, and electronic information. In 2020, Fuling achieved a regional GDP of 122.51 billion yuan. Local government data shows that there are 277 industrial enterprises above designated size in the district, including four enterprises each with an output value of more than 10 billion yuan.