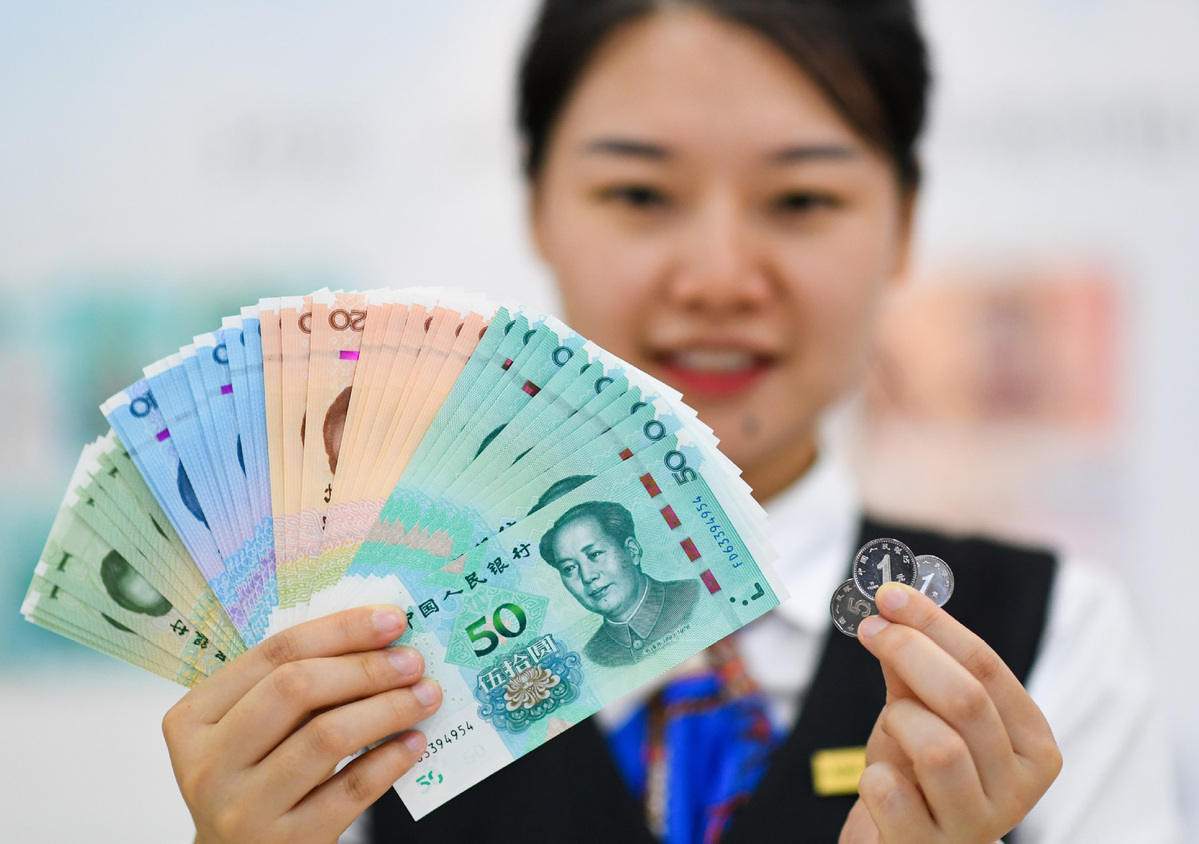 Premier Li Keqiang has ruled out the option of adopting a deluge of strong stimulus policies to sustain economic growth, saying that the recent move to cut the reserve requirement ratio of eligible financial institutions must prioritize support to smaller enterprises and labor-intensive sectors.
While chairing a symposium with economists and business leaders in Beijing on Monday, Li reiterated the need to maintain the consistency and stability of macro policies, enhance macro regulation to ensure that the economy operates within a reasonable range and adhere to an employment-first policy.
Proactive fiscal policy and prudent monetary policy must continue to focus on supporting the real economy and job creation, he said.
The premier's remarks came after the People's Bank of China, the central bank, announced last week that it will reduce the reserve requirement ratio, the amount of cash financial institutions are required to keep in reserve, by 50 basis points and release about 1 trillion yuan ($155 billion) of liquidity effective on Thursday.
Li explained that the RRR cut must be structural in nature and help solve funding difficulties.
Some economists have also maintained that the cut does not signal a shift in policy stance.
Louis Kuijs, head of Asia economics at Oxford Economics, a British think tank, said in a research note that an overall shift in policy stance is not warranted, as he expects the outlook for China's economic growth to pick up in the second half.
At the symposium, Li had exchanges with Ma Guangyuan and Ma Jun-both economists-and executives from Wuhan I'd Group, a garment producer, and Zongteng Group, an overseas warehousing and logistics provider.
Even though China's economy has been further consolidated by a steady performance and the continued harnessing of growth momentum this year, the spike in prices of bulk commodities has further raised costs for businesses, and small and medium-sized enterprises are faced with difficulties in operations, he said.
He underlined the need to step up cross-cyclical regulation to properly handle possible cyclical risks, advance reform and opening-up, and cement the momentum of stable, positive growth.
It is important to coordinate economic performance in the second half of this year with that of next year to maintain major indicators within a proper range, Li said. Local government special purpose bonds, which totaled 3.65 trillion yuan this year, must be put to good use to move forward with the construction of major projects as well as projects for public well-being, he added.
Multipronged measures must be adopted to alleviate the pressure that arises from increasing bulk commodity prices, and the role of smaller companies and self-employed individuals must be amplified to create more jobs for college graduates and migrant workers, he said.
Li pledged to enhance fair oversight and oppose monopolies and unfair competition, saying that the nation will offer smaller enterprises more options and room for development in fair competition.