The president of China's leading automaker FAW Group said the company will continue to strive for sustainable development and social responsibility fulfilment at a corporate event held Friday in Changchun, Jilin province.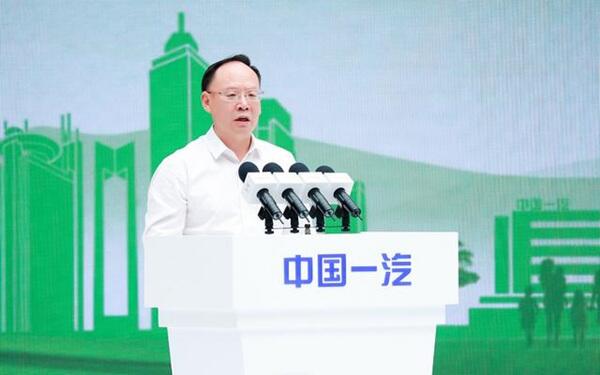 The FAW Group's Sustainable Development Report 2020 was released at the event, providing a comprehensive review of the company's sustainable development last year. The review also systematically introduced FAW's macro-thinking on sustainable development, social responsibility management, and responsibility fulfillment practices and fully demonstrates FAW's commitment to becoming an outstanding corporate citizen.
In 2020, despite facing the dual impact of the COVID-19 pandemic and the continued decline in the market, FAW achieved sales of 3.7 million complete vehicles, a year-on-year increase of 7.1%. Meanwhile, its operating income was 697.42 billion yuan, a year-on-year increase of 12.9%, making it the only large-scale auto enterprise group in the domestic automobile industry to achieve overall growth in sales, revenue, and profits.
Founded in 1953 and headquartered in the northeastern province of Jilin, the FAW Group is known as the cradle of China's auto industry. Its momentum continued in the first half of 2021, with FAW churning out nearly 1.8 million vehicles and selling over 1.9 million units, according to the company.
Qiu Xiandong, president of the company, said FAW will firmly fulfill its social responsibilities and resolutely promote high-quality and sustainable development. "We will accelerate the building of a first-class enterprise and strive to make new and greater contributions to the comprehensive building of China into a modern socialist country and the realization of the Chinese dream, as well as great rejuvenation of the Chinese nation," he said.
He then introduced the development of FAW in 2020, as well as key tasks for how to ensure social responsibility for the future.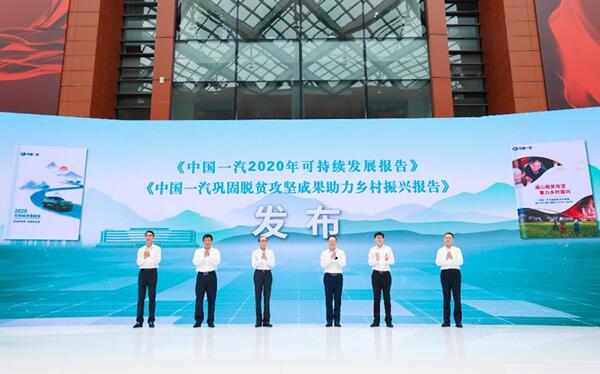 The company also released a report on consolidating the achievements in poverty alleviation and helping rural vitalization, demonstrating how the central state-owned enterprise shouldered responsibility and made its due contribution to the decisive win against poverty and victory in building a moderately prosperous society in all respects. In addition, the company and its subsidiary companies have devoted themselves to various social charities and produced various social benefits for society.
Wang Zecheng, an official from the State-owned Assets Supervision and Administration Commission of the State Council (SASAC), reaffirmed the achievements made by FAW Group in its active performances of fulfilling responsibilities over the years.
At the event, he said he hoped that FAW will continue to enhance its core competitiveness, promote high-quality development of the enterprise, fulfill its social responsibilities, and make greater contributions to the transformation and upgrading of the national automobile industry and to meet the needs of the people for a better life.