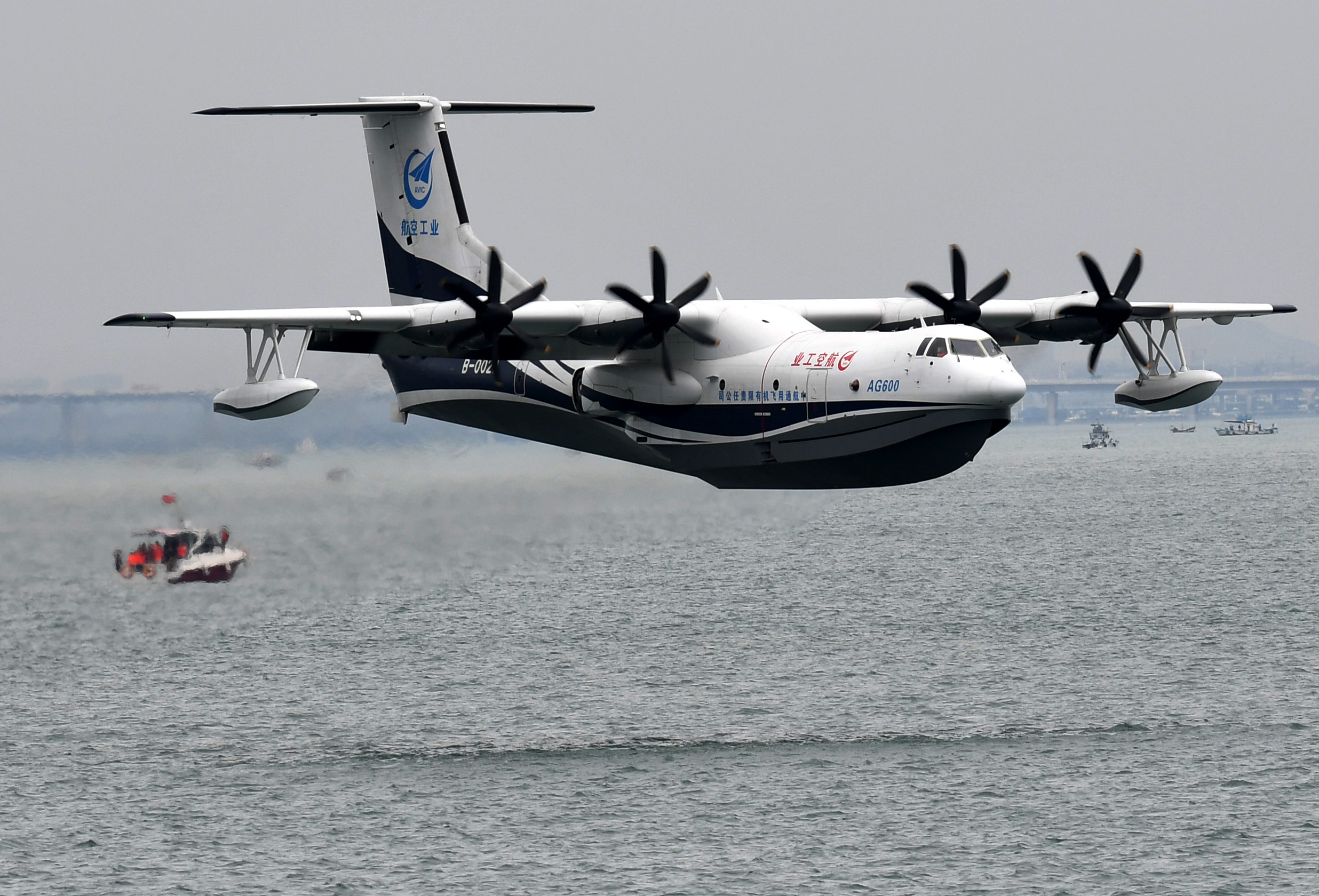 China's independently developed AG600 large amphibious aircraft will perform its first airshow flight at the upcoming Airshow China, according to its developer, the Aviation Industry Corporation of China (AVIC).
Among multiple key exhibits of China's self-developing aviation products, the AG600 will show its capacities of aerial water-dropping at Airshow China, or the 13th China International Aviation and Aerospace Exhibition, said the AVIC spokesperson Zhou Guoqiang.
The water-dropping performance will fully display the firefighting capacities of this large amphibious aircraft model, Zhou said.
Code-named Kunlong, the AG600 is a key piece of aeronautical equipment in China's emergency rescue system. It is developed by the AVIC to meet the needs of firefighting and marine rescue missions, as well as other critical emergency rescue operations.
The AG600 is designed to operate in complex weather and environmental conditions. It successfully completed its maiden flight from land in 2017, its first takeoff from a water reservoir in 2018, and its first sea takeoff in 2020.
China's leading aviation manufacturer, the AVIC will highlight the country's aviation development achievements at the airshow, according to Zhou.
The AVIC will display about 150 independently-developed aviation products and technologies, among which around 40 percent will be exhibited for the first time. Besides the AG600, the AC-series of helicopters and AG-series of general aircraft will also be seen at the airshow.
This year's Airshow China will be held from Sept. 28 to Oct. 3 in Zhuhai, south China's Guangdong Province.
About 700 companies from 40 countries and regions, including the United States, Britain, Germany, Russia, Canada and Brazil, will participate in the airshow both online and offline.
Visitors will see more than 100 aircraft, China's Chang'e-5 lunar probe's return capsule and parachute, the lunar samples, and an abundance of other modern exhibits at the airshow.