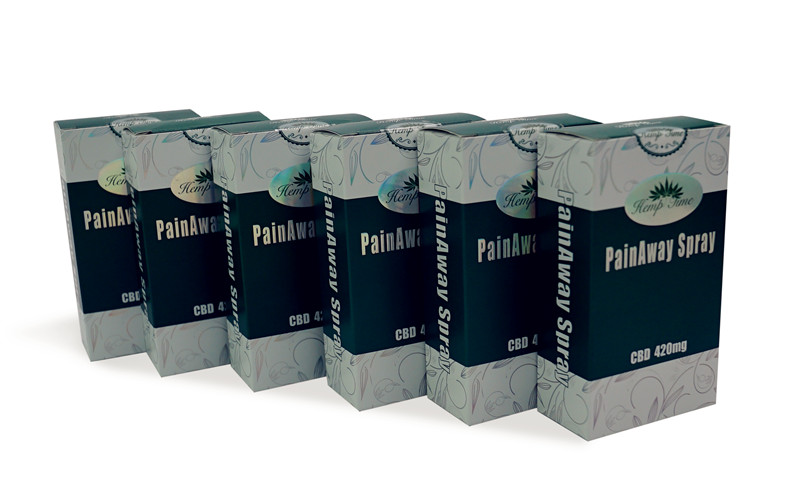 Compared with ordinary topical sprays, the pain-relieving spray distributed by Hempu Time contains cannabidiol, which is documented to be effective in reducing inflammation and alleviating chronic pains. By synergizing with other medicinal herbal ingredients, the Spray reinforces its anti-inflammatory and pain-relieving effects as a transdermal analgesic, according to Ji Han, CEO of Hempu Time.
The PainAway Spray hit the shelves on Oct. 15, 2021, targeting overseas markets including North and South Americas, Malaysia, Thailand, Japan, South Africa and some European countries, explained Ji.
Hempu Time plans to roll out more healthcare products containing CBD, including soft gelatin capsules, lozenges, patches and rubs.
The cooperation of Hempu Time and Yunyao is rather complementary and promising one, with Hempu Time's entrepreneurial spirit in overseas sales and marketing, backed by Yunyao's professional team in herbal pharmaceutical industry, modern production facilities and state-of-art technology. More interesting and innovative products could be expected in the coming future.
China's southwestern Yunnan province boasts a suitable environment, preferential conditions and long history of planting hemp, the plant from which cannabidiol is extracted. The provincial government of Yunnan has developed an impeccable legal system and supportive policies to supervise and administer the industry throughout the years, ensuring its safe and healthy development. Headquartered in Kunming---capital city of the province, Yunyao Company makes full use of its local advantages.