Shanghai Hopewise Food signed a deal worth $90 million with Seara Meats and JBS Swift on Nov.6, through the "6+365" Purchasing and Trading Service Platform during the ongoing fourth CIIE in Shanghai.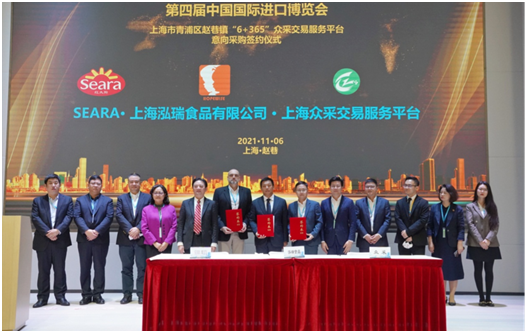 The platform was established by Qingpu district, Shanghai, aimed to provide purchasing and trading services for local companies.
Seara Meats and JBS Swift are two companies under Brazilian meat giant JBS S.A., which is an exhibitor at this year's CIIE.
In addition, JBS Swift signed an agreement with Shanghai Hema Network Technology.
At the signing ceremony, Gu Xiaoliu, chairman of the Qingpu Committee of the Chinese People's Political Consultative Conference expressed congratulations and invited overseas entrepreneurs to visit and explore Qingpu. Huang Xiaozhi, chairman of the Luxuries Committee of China General Chamber of Commerce, also delivered his congratulatory remarks.
On the same day, the International Forum on Quality Life was held jointly by the Luxuries Committee of China General Chamber of Commerce and the Zhaoxiang Town People's Government in Zhaoxiang town during the CIIE.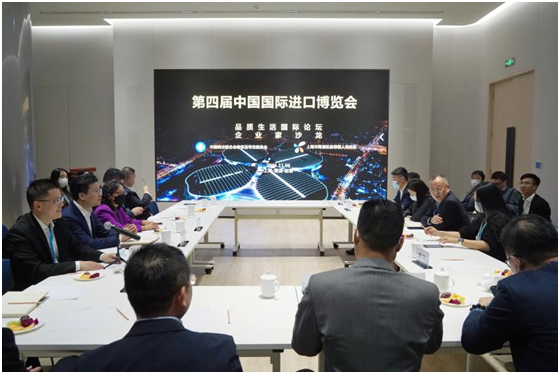 Representatives learned about the opportunities, services and prospects of Zhaoxiang's industrial development and the construction progress of the Zhaoxiang Science and Technology Oasis.
Representatives from eight enterprises introduced their business and development, shared their experience, provided an insight into the industrial development trend, and put forward suggestions.