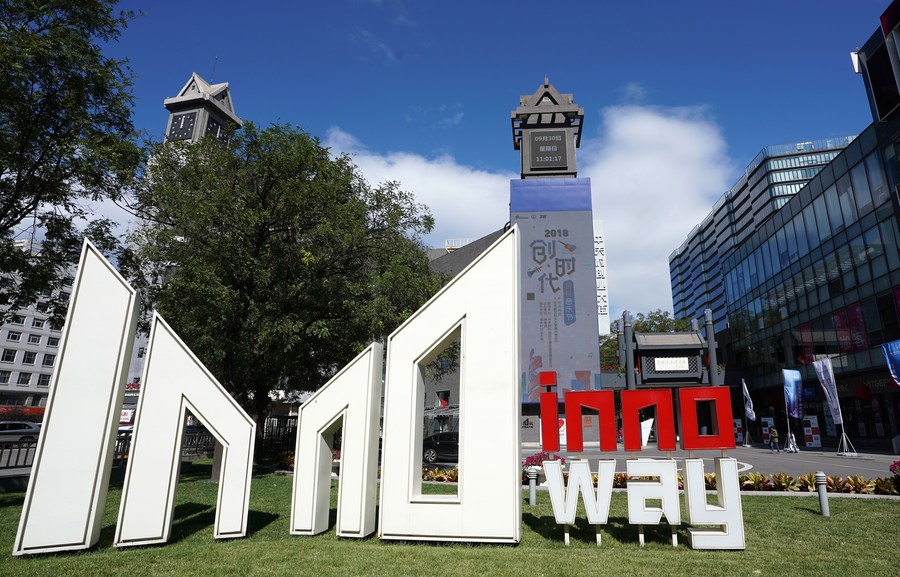 With more than 30 years of development, reform and innovation, China's national high-tech zones have made significant contributions to the rapid growth of the country's economy.
Statistics from the Torch High Technology Industry Development Center (Torch Center) of the Ministry of Science and Technology showed that during the past three quarters the overall GDP of 169 national high-tech zones topped 10.2 trillion yuan, accounting for roughly 12.4% of the national volume. Likewise, total operating revenues reached 33.9 trillion yuan, signaling an increase of 20.3% year-on-year. Enterprises' operating profit margin rose by 0.9 percentage point to 7.9% year-on-year.
"The macroeconomy of national high-tech zones has maintained a steady growth," said Jia Jingdun, director of the Torch Center, adding that during the 13th Five-Year-Plan period, the national high-tech zones had become an important engine to boost the national economy.
For example, from January to August this year, the Wuhan East Lake High-tech Development Zone reported 125.5 billion yuan of industrial value from its optoelectronic information enterprises above the designated size, representing a 40.2% year-on-year increase. Its high-end equipment manufacturing enterprises above designated sizes registered 26.1 billion yuan of industrial value, increasing by 21.3% year-on-year.
Meanwhile, during the same period, Beijing's Zhongguancun Science Park reported 996.7 billion yuan of technology-related revenues and 592.6 billion yuan in new products' sales revenue, increasing 26.3% and 96% year-on-year respectively. Together, the two revenue streams account for one-third of the park's total volume, meaning its revenue structure is continuously improving. What's more, enterprises also reported a 10.5% profit margin, which is the highest in five years.
"China's national high-tech zones have nourished a batch of sci-tech enterprises and industries of international competitiveness," said Jia, emphasizing that these zones have become hubs for innovation in terms of R&D investment and patent output.
Taking up half of Chinese enterprises' R&D investment total, national high-tech zones have cultivated 36.4% of the country's high-tech enterprises, more than one-third of small and medium-sized tech enterprises, and 67% of the enterprises listed on the sci-tech innovation board.
Statistics from the Torch Center revealed that in 2020, operating revenues of high-tech zones in Beijing's Zhongguancun, Shanghai's Zhangjiang and Wuhan's East Lake as well as Shenzhen, all exceeded one trillion yuan. The GDP of national high-tech zones in Shenzhen and Xi'an both accounted for more than 20% of each city's total, setting the stage for continued high-quality development in the regions.
In July 2020, China decided to transform national high-tech zones into demonstration zones that facilitate innovation-driven development and pilot areas for high-quality development. To make that happen, the Torch Center has introduced an evaluation system that encourages sci-tech innovators to cluster together in the zones. It has also conducted a series of surveys with an eye towards drafting more preferential policies for enterprises.
Content created in partnership with Science and Technology Daily.