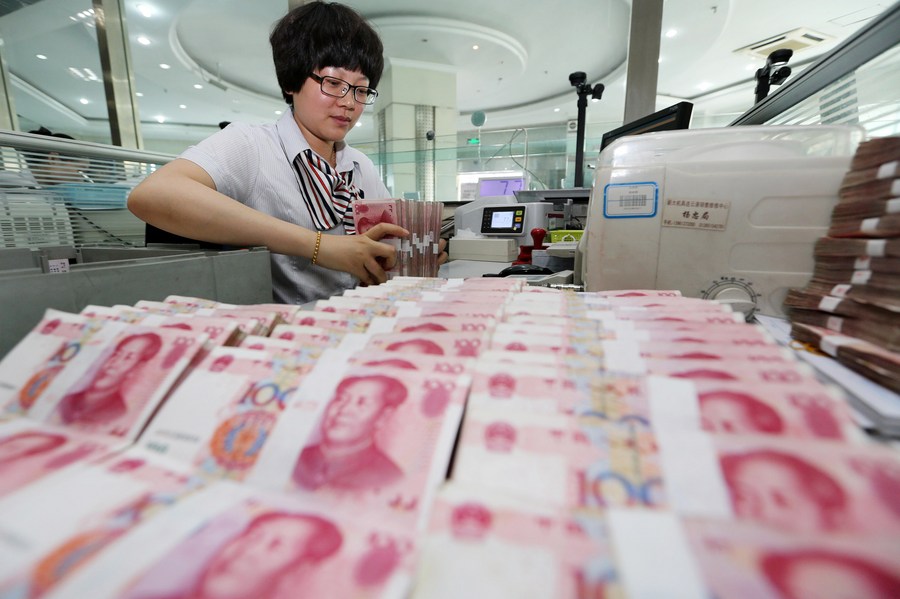 China's new yuan-denominated loans beat market expectations in January, hitting a monthly high of 3.98 trillion yuan (about 625.8 billion U.S. dollars) as banks front-loaded loans at the beginning of the year, central bank data showed on Thursday.
The data, higher than the market forecast of approximately 3.7 trillion yuan, marked an increase of 394.4 billion yuan over the same period last year, according to the People's Bank of China.
The M2, a broad measure of money supply that covers cash in circulation and all deposits, increased 9.8 percent year on year to 243.1 trillion yuan at the end of last month.
The rate was 0.8 percentage points higher than the figure seen at the end of December, and 0.4 percentage points higher than that of January 2021.
Newly added social financing, a measurement of funds the real economy receives from the financial system, reached a total of 6.17 trillion yuan in January.
Yuan-denominated loans to the real economy increased by 4.2 trillion yuan, also a record monthly high.
The accelerated pace of lending came as authorities warned of the triple pressure of demand contraction, supply shocks and weakening expectations amid an increasingly complicated external environment and despite a strong economic rebound in 2021.
Last month, the central bank cut the interest rates of its medium-term lending facility loans and reverse repos by 10 basis points, amid the country's efforts to lower lending costs for businesses and shore up economic growth further.