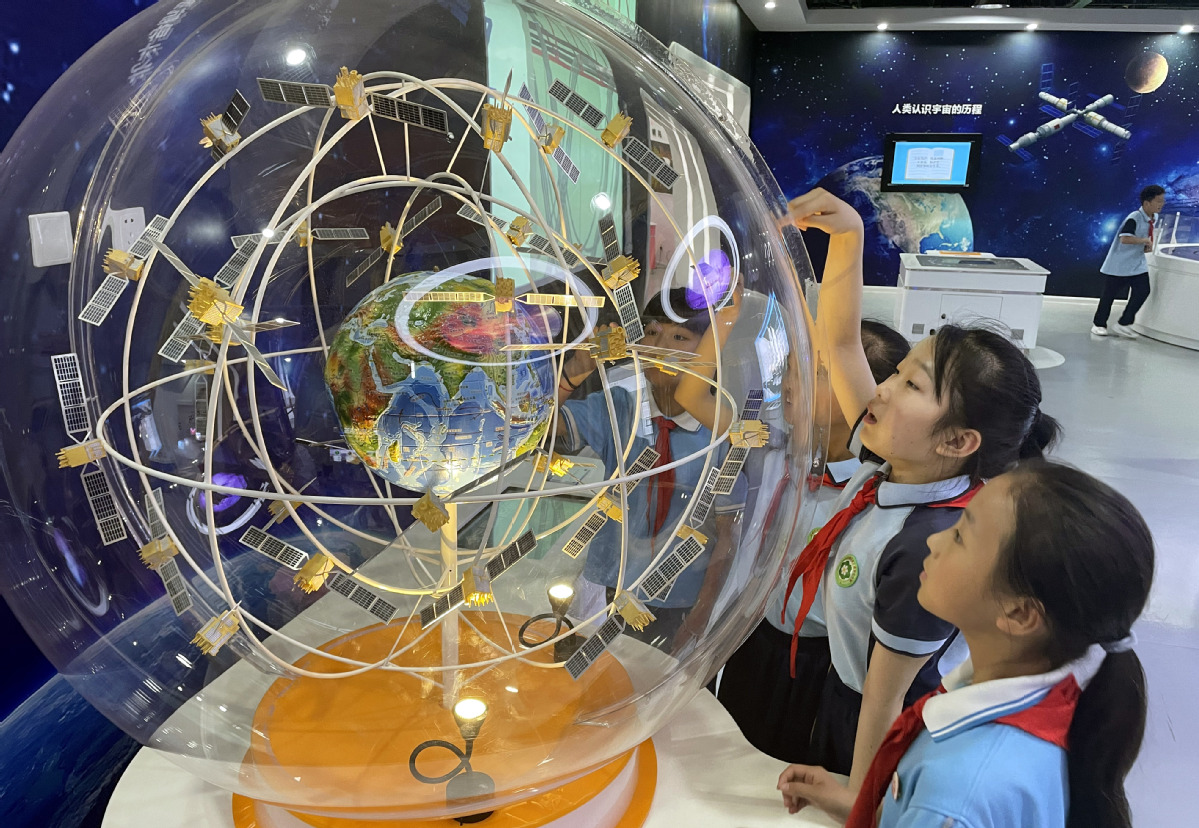 China will take solid steps to boost high-quality development of its homegrown Beidou Navigation Satellite System during the 14th Five-Year Plan period (2021-25), the country's top economic regulator said on Wednesday.
Having noticed that the total output value of China's satellite navigation and location services sector exceeded 400 billion yuan ($63 billion) by the end of the 13th Five-Year Plan period (2016-20), the National Development and Reform Commission said it will actively work with relevant departments to improve supportive policies for Beidou's industrial development over the next few years.
The NDRC said it will make a big push to realize breakthroughs in several key technologies, build an innovation system involving leading enterprises, universities and research institutes and promote Beidou's application in fields including energy and transportation, natural resources, urban construction, ecological protection and mass consumption.
More efforts will also be made to encourage the private sector's participation in the research and development of Beidou applications and technologies, cultivate a group of leading enterprises and create a batch of globally competitive industrial clusters.
The BDS-independently constructed and operated by China-was officially commissioned by the country in 2020, opening the new BDS-3 system to global users. Since then, the BDS has been committed to providing global users with quality services.
The BDS can provide diverse services and powerful functions. Globally, the system can provide global positioning, navigation and timing, global messaging communication, and international search and rescue services. In the Asia-Pacific region, its services include regional short message communication, precise point positioning, satellite-based augmentation and ground-based augmentation.
So far, the BDS has been widely used in many public sectors and business fields at home and abroad.
According to the NDRC, shipments of smartphones supporting Beidou reached 324 million units in 2021, accounting for 94.5 percent of smartphone shipments within China.
As of the end of 2021, the Beidou system has been applied to over 7.9 million vehicles around China.
To promote the high-quality development of Beidou-related industries, the NDRC said it will study the formulation of laws and regulations on satellite navigation, accelerate the formulation and revision of standards for Beidou's application, introduce supportive policies for BDS services and increase credit support for BDS projects.
Citing the guidelines on the promotion and application of Beidou in mass consumption unveiled by the Ministry of Industry and Information Technology in January, Li Hongtao, an analyst at Pacific Securities, took a rosy view of Beidou's development in the next few years.
"With the development of Beidou applications and the rising number of Beidou users, a wide range of enterprises in related industries will benefit," Li said.