The Belt and Road Initiative (BRI) has showcased resilience and vitality in boosting economic development amid the COVID-19 pandemic and assisted participating countries in stabilizing their economies, officials and experts said Thursday.
Over the years, several low-income and emerging economies have been experiencing daunting debt risks owing to the COVID-19 pandemic and global political uncertainties. As a result, it is necessary to adopt appropriate measures to sort out the debt repayment issues of such countries with concerted efforts from all parties, said Zhou Xiaochuan, former governor of China's central bank, at the Boao Forum for Asia Annual Conference 2022.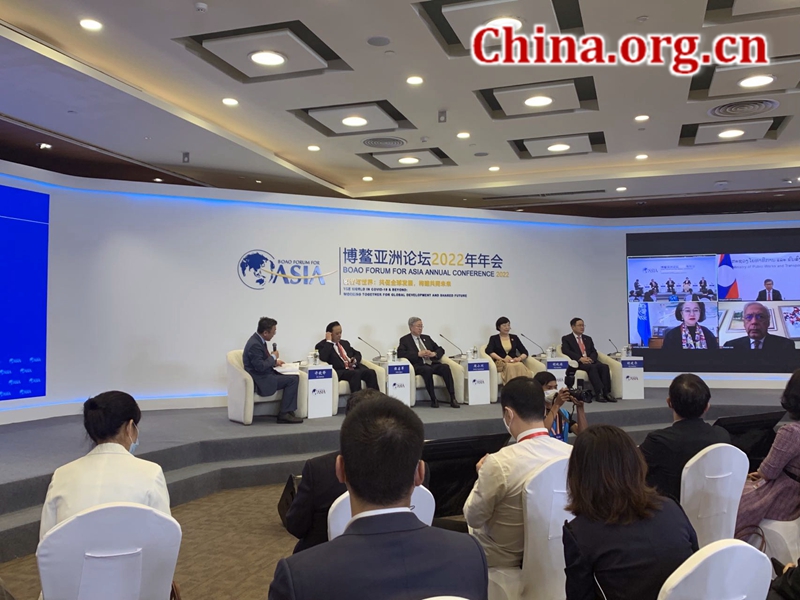 "The BRI is by no means a 'debt trap' that participating countries could fall into," Zhou stressed. "In fact, China has been an active participant in the G20 initiative on postponing debt repayments for the world's least-developed countries."
The country ranked first among the G20 members in debt deferral amounts, making significant contributions to addressing the short-term liquidity needs of most impoverished countries, according to a recent press briefing by China's foreign ministry.
Hu Xiaolian, a Chinese expert on economic issues, pointed out that the critical path for low-income countries to solve debt issues is development. "Debt problems, including those related to countries along the Belt and Road, are complicated, and debt restructuring may not be the priority choice for these countries."
She explained that in order to develop themselves and get rid of poverty in the future, such countries still need financial support from the international community. However, debt restructuring may lower the sovereign rating and increase financing costs when these countries borrow money or attract foreign investment in infrastructure construction projects.
Since it was proposed in 2013, the BRI has presented excellent development potential to participating countries, according to Vincent H. S. LO, the founder and chairman of the Shui On Group.
He said via video link at the Boao Forum that BRI cooperation projects in infrastructure significantly enhanced regional connectivity and provided an impetus to the regional economic development amid the COVID-19 pandemic.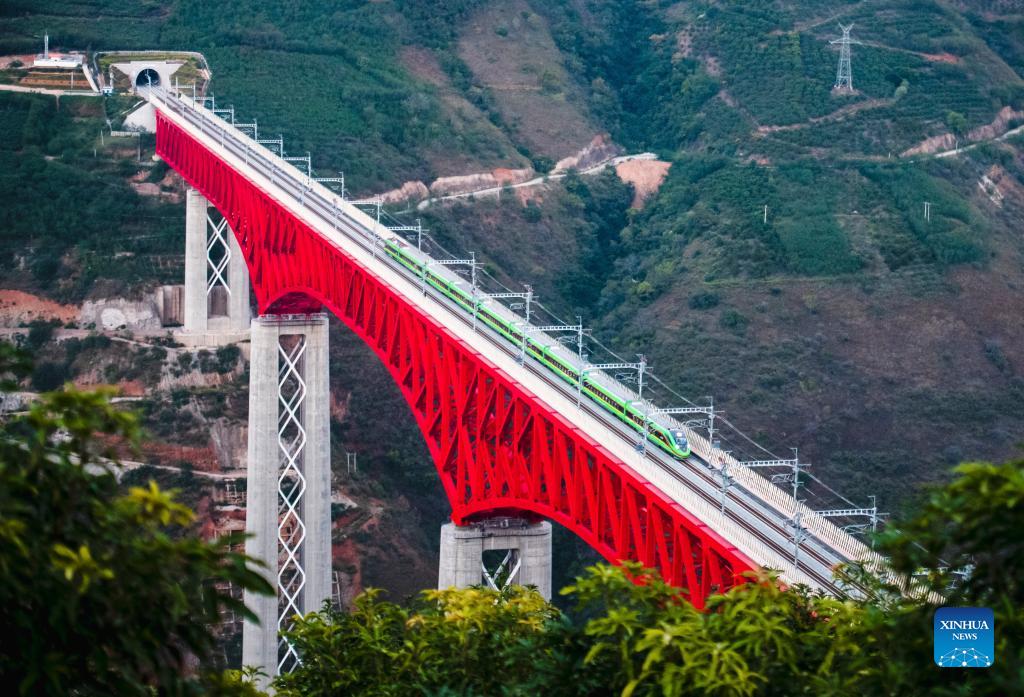 Last December, the China-Laos Railway, a landmark project of high-quality Belt and Road cooperation, was completed as scheduled. It cuts the travel time between China's Kunming city of Yunnan province and Lao's capital Vientiane to about 10 hours.
Viengsavath Siphandone, minister of public works and transport of Laos, said via video link on Wednesday that the project is in line with Laos' strategy to convert itself from a landlocked country to a land-linked hub, and as an essential part of the trans-Asian railway network, it will positively impact regional economic cooperation.
The railway connects Laos with China and other ASEAN countries, including Thailand and Malaysia. It provides Laos with a land link to global and regional supply chains, thus making the country more attractive to foreign investors and accelerating economic growth, he said.
He hoped that the project would bring Laos more benefits, not only for its economic growth but also for poverty alleviation. According to a report released by the World Bank, the project could potentially increase aggregate income in Laos by up to 21% in the long term.
So far, China has signed cooperation documents with 149 countries and 32 international organizations within the Belt and Road Initiative framework, creating hundreds of thousands of jobs for local people.