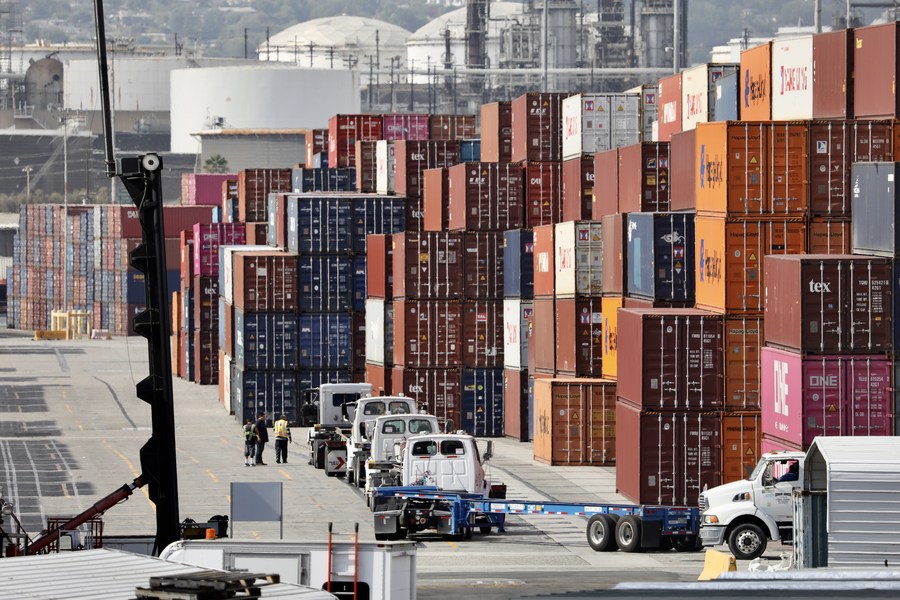 The U.S. trade deficit widened to a record high in March amid a sharp increase in imports, the U.S. Commerce Department reported on Wednesday.
The goods and services deficit jumped 22.3 percent from the prior month to an all-time high of 109.8 billion U.S. dollars, according to the report.
U.S. imports surged by 10.3 percent to 351.5 billion dollars in March while exports grew by 5.6 percent to 241.7 billion dollars, the report showed.
"The trend-widening in the trade balance throughout the pandemic is a result of a much faster recovery domestically than in many of the United States' key trading partners," Tim Quinlan and Shannon Seery, economists at Wells Fargo Securities, said in an analysis.
"As domestic demand for goods slows this year, the era of wildly expanding trade deficits will eventually transition to one of modest narrowing," they said.
A sharp increase in U.S. imports in the first quarter was a big contributor to the 1.4-percent drop in gross domestic product (GDP). Net exports sliced 3.2 percentage points off from the first quarter's GDP.