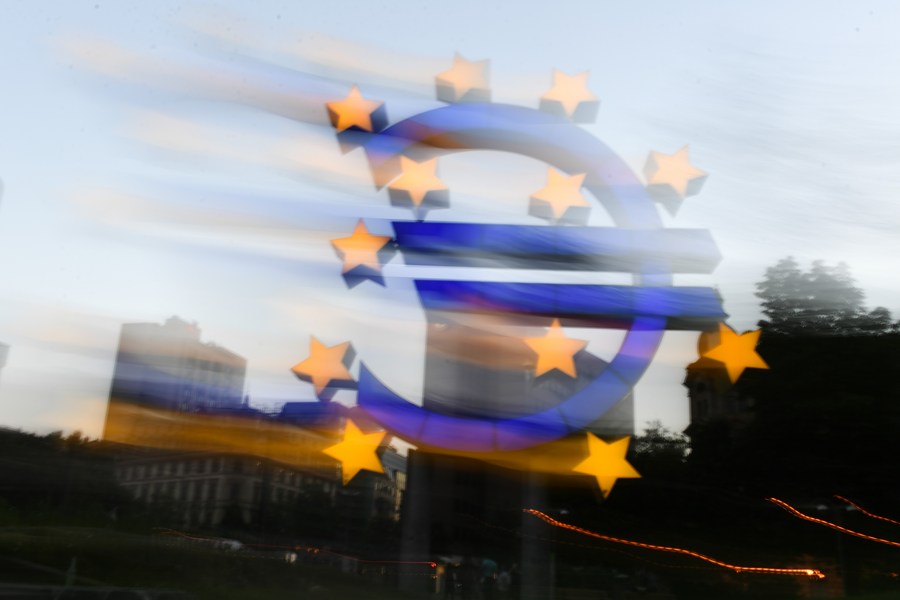 The European Central Bank (ECB) said on Thursday it will increase its key interest rates by 0.25 percentage points at its July monetary policy meeting.
In a statement, the bank said that it will also end net asset purchases under its asset purchase program (APP) as of July 1, putting an end to its economic stimulus scheme in the face of inflationary pressures.
The bank also decided to leave the interest rate on the main refinancing operations and the interest rates on the marginal lending facility and the deposit facility unchanged.
"High inflation is a major challenge for all of us," ECB President Christine Lagarde told a press conference after the bank's monetary policy meeting, noting that "inflation rose further to 8.1 percent in May."
"Although governments have intervened and have helped slow energy inflation, energy prices stand 39.2 percent above their levels one year ago," she said. "Market-based indicators suggest that global energy prices will stay high in the near term but will then moderate to some extent."
The ECB Governing Council "will make sure that inflation returns to our 2 percent target over the medium term," Lagarde said.
The ECB expects inflation to increase to 6.8 percent in 2022 before easing to 3.5 percent in 2023 and 2.1 percent in 2024, which are above the March projections.
"Looking further ahead, the Governing Council expects to raise the key ECB interest rates again in September," the ECB statement said.
The bank may raise the rates further if "the medium-term inflation outlook persists or deteriorates," it noted, adding that it anticipates "a gradual but sustained path of further increases in interest rates."
It also revised its March projections for economic growth in the eurozone "significantly" down to 2.8 percent and 2.1 percent for 2022 and 2023, respectively.