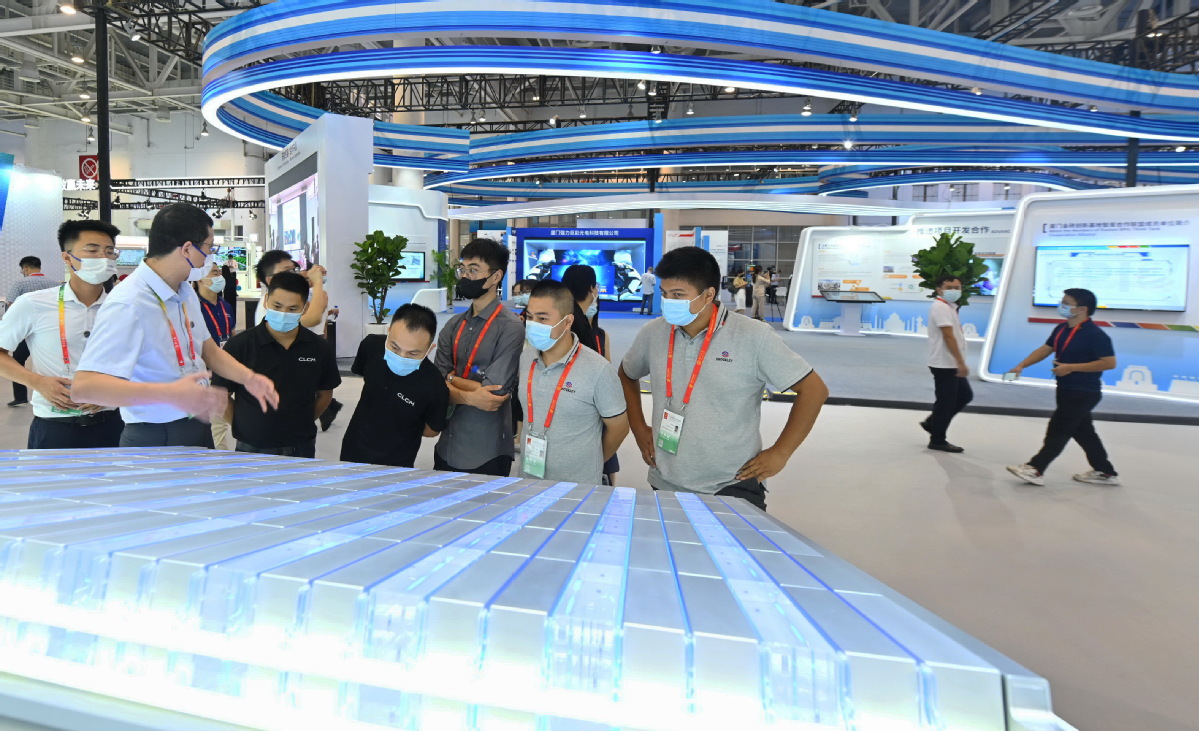 Contemporary Amperex Technology Co Ltd announced on Tuesday that it has entered a sole battery supply agreement with Primergy Solar LLC for a record $1.2 billion Gemini solar+storage project outside of Las Vegas, Nevada.
Once completed, Gemini will be one of the largest operational solar+storage projects in the United States with a 690 MWac/966 MWdc solar array and 1,416 MWh storage capability, it said.
CATL will supply Primergy Solar with EnerOne, a modular outdoor liquid cooling battery energy storage system that features long service life, high integration and a high degree of safety. With a life cycle of up to 10,000 cycles, the lithium iron phosphate-based battery product will contribute to the safe and reliable operation of the Gemini project, said the company.
Tan Libin, vice-president of CATL, said cooperation on the Gemini solar project will set a great example for large-scale electrochemical energy storage applications, thus promoting the global drive toward carbon neutrality.
"Together with CATL, we are building a market leading and highly sophisticated battery storage system that can capture surplus solar power during the day and store it for use in the early evening after the sun sets in Nevada," said Ty Daul, CEO of Primergy.
An analyst said that while some European countries are back to fossil fuels to some extent amid an ongoing global energy crisis, the development of renewable energy assets worldwide is inevitable with Europe and the United States vigorously promoting the construction of new energy projects.
"The energy crisis has well prompted and encouraged governments and enterprises to tackle the most challenging part of large scale development of new energy, which is energy storage," said Luo Zuoxian, head of intelligence and research at the Sinopec Economics and Development Research Institute.
"The cooperation between CATL and Primergy Solar has set a good example of joint efforts to crack the hard nut of the new energy development."