"If you want to buy good liquor, go to Beizhou, with the ship sailing to the gate of the city." Ancient ballads have been sung along the canal bank, among which "Beizhou" is now in the Wucheng County area of Dezhou City. Historical ballad explains the tradition of Wucheng's rich in fine liquor.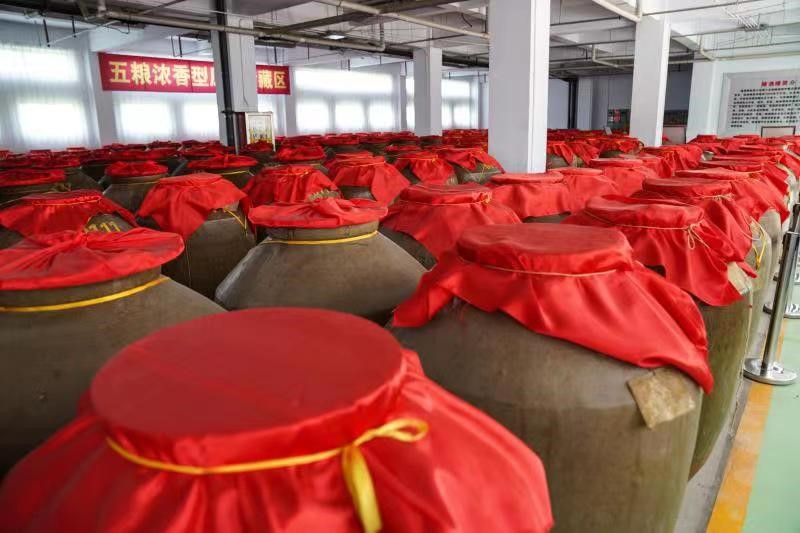 Located on the alluvial plain of the Yellow River and the eastern bank of the Beijing-Hangzhou Canal, Wucheng has a long liquor-making history. According to relevant documents, Juchang, a liquor originated from the Shang Dynasty, was brewed in the Wucheng area, and the reputation of "Good Liquor in Dongyang" has been handed down since the Western Han Dynasty.

The brewing of good liquor must start from the source of brewing process, selecting grain, making distiller's yeast, fermentation, etc. Only when each brewing process is well observed can the quality of liquor be guaranteed. The Yellow River alluvial plain and canal basin environment endowed Wucheng with rich soil and suitable climate. Grain crops such as wheat, corn, millet and sorghum produced here are of high quality. Conditions such as sweet water and rich probiotics have created congenital benefits for brewing grain liquor.
As a "gold-lettered signboard" of Wucheng, the traditional brewing technique of Gubeichun liquor has been continued since the late Qing Dynasty, and there are five generations of recorded inheritors. Benefited by its unique geographical location and based on the ancient liquor-making skills spread in canal basin in northwestern Shandong, Gubeichun carries forward both inheritance and innovation and achieve the goal of "producing good liquor from old cellar" in strict accordance with each process of original liquor-making. Gubeichun still retains the "double-round solid-state fermentation" of ancient liquor-making method, with fermentation period of 90 days, which is unique in China. And double-round and multiple-round fermentation last 180 days-270 days. Gubeichun liquor is superb and refreshing thanks to longer fermentation period with cellar-following process.