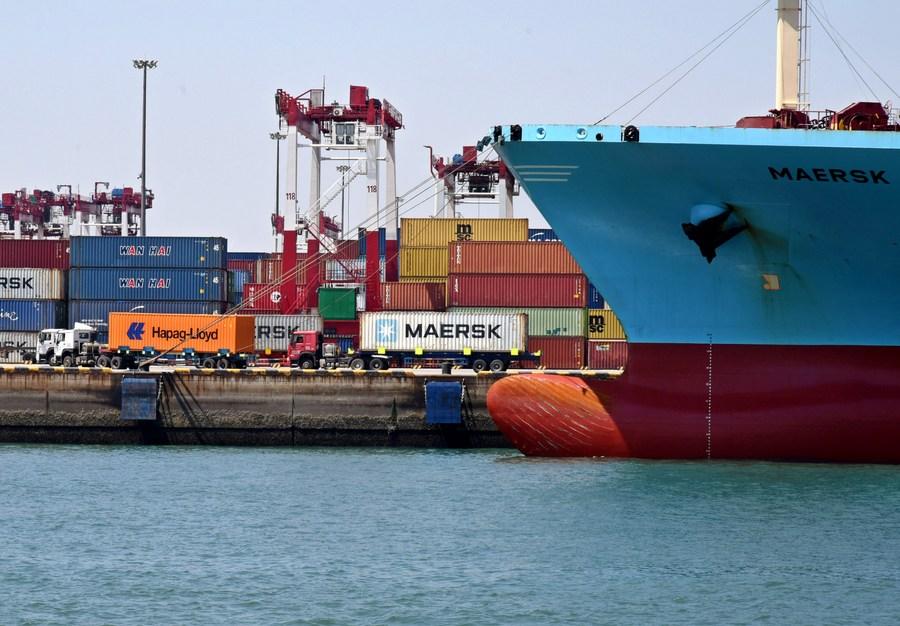 In the last two weeks, foreign trade companies in China have ramped up their efforts to grab international orders, as the nation further optimizes its COVID-19 policies.

Local authorities across the country, including those in Zhejiang, Jiangsu and Guangdong provinces, have sent business delegations on chartered flights to explore overseas business opportunities.
Meanwhile, Alibaba Group, a leading multinational corporation specializing in e-commerce and retail, is helping Chinese companies push for more orders through a series of measures, in a latest bid to boost the vitality of the Chinese market and bolster economic recovery.
Seeking to help businesses solve problems in financing, raw material procurement and logistics, Alibaba, headquartered in Hangzhou, Zhejiang, said it hopes to offer practical support to online and brick-and-mortar enterprises, especially small and medium-sized ones, to secure more orders and overcome difficulties.
Credit loans worth over 10 billion yuan ($1.44 billion) will be made available to eligible micro, small and medium-sized enterprises in the next three months; for enterprises that need to purchase production materials, Taobao, one of Alibaba's flagship e-commerce portals, is now providing 38-day interest-free credit loans, with up to 3 million yuan available for a single application.
To secure procurement of raw materials and enable micro, small and medium-sized enterprises to quickly resume production and manufacturing, Taobao also launched a platform with a stable supply of affordable production materials.
Cainiao Network, the logistics arm of Alibaba, has upgraded its services to businesses with intelligent warehouse distribution solutions. Temporary warehouses have also been set up in 50 cities across the country to ensure smooth deliveries.
Alibaba.com, the group's business-to-business platform, has also rolled out the Digital Hybrid Trade Show initiative during this year's Dec 12 shopping gala.
With at least 100 overseas exhibitions planned within the framework of the initiative, Alibaba.com is set to take Chinese products to other countries including the United States, Germany, India and Brazil, helping China's foreign trade enterprises connect with potential overseas buyers and expand their overseas markets at low cost.
"We produce yacht accessories for the US market. However, the increasing costs of shipping, raw materials and labor because of the COVID-19 pandemic made it difficult to participate in in-person exhibitions," said Ren Chunlei, vice-president of Ningbo Hongfu Import and Export. "Therefore, we have to communicate with our customers via video links or by mailing samples."
Now, through the Digital Hybrid Trade Show, overseas clients can learn about Chinese companies and products via virtual reality, livestreaming and short videos. Those who are interested in the products can make direct audio or video calls.
As a participant of the show, Ren's company reported receiving about 160 contacts from potential customers and orders are expected to flow in.
AliExpress, a business-to-customer site of Alibaba Group selling Chinese goods to overseas markets, will hold 36 overseas business networking meetings in 20 cities across the country over the next month.