As the Chinese economy continues to rebound, the engineering machinery industry is poised for a new period of growth.

Xuzhou Construction Machinery Group (XCMG), a leading Chinese machinery manufacturer, has announced that it is ready to export a range of products, including excavators, cranes and loaders, to both domestic and international markets to support large-scale construction projects.
The move is a testament to the company's ongoing growth and success, as well as the increasing domestic and global demand for Chinese-made machinery.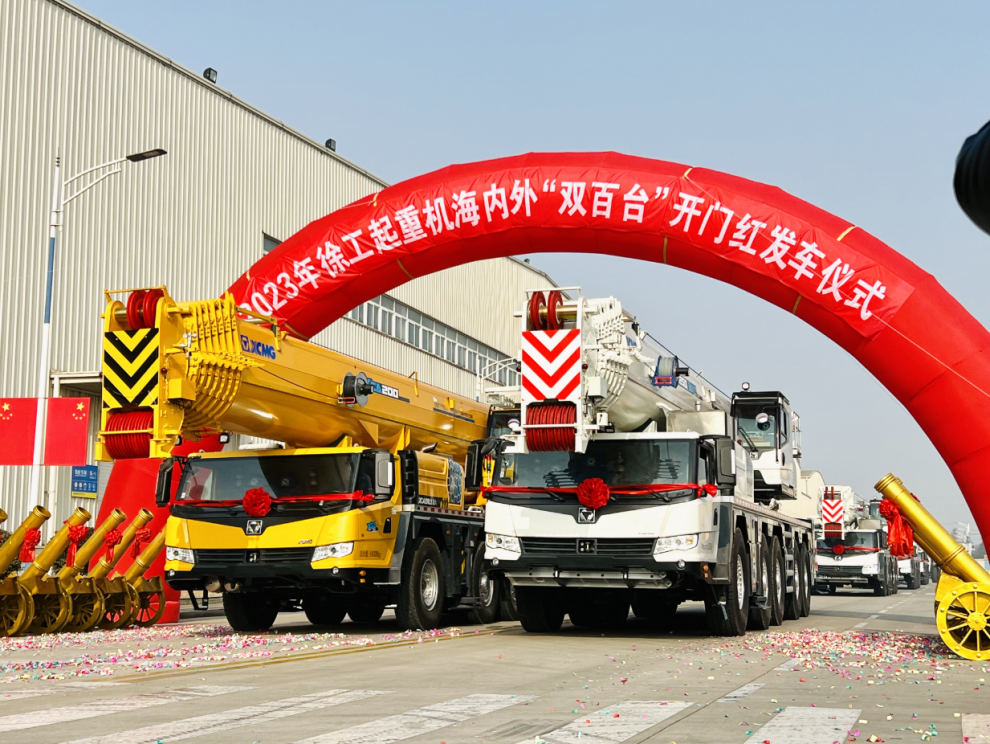 The multinational heavy machinery manufacturing company, headquartered in the city of Xuzhou, eastern China's Jiangsu province, was ranked third on the 2022 Yellow Table, an annual ranking of the world's top construction equipment manufacturers by KHL Group.
XCMG has a global marketing network spanning 191 countries and regions, including six international research centers, over 300 overseas dealers, 40 overseas offices, and more than 2,000 service outlets.
The company has seen positive developments in both domestic and international sales during January, according to XCMG's Chairman Yang Dongsheng, in a recent interview with China.org.cn.
"Domestic sales have seen a significant uptick during the economy's resurgence in January, with domestic order deliveries generally showing growth year on year. In certain segments, some product lines have experienced a 50% or even 100% increase in order fulfillment," stated Yang.
Yang predicts a substantial increase in exports for the rest of the month. "In particular, our excavators, large tonnage cranes, loaders and other equipment are seeing bulk exportation, not only selling to countries along the Belt and Road, but also high-end markets in Europe and America."
Despite the approaching Chinese Lunar New Year, production at XCMG remains in full swing, with the company preparing for the traditional peak season.
In 2022, China's excavator exports reached a record high, according to the China Construction Machinery Association. From January to December 2022, China's 26 major excavator manufacturers exported 109,500 units, a year-on-year increase of 59.8%. These exports made up 42% of total sales.
XCMG's excavator exports were particularly impressive, becoming the company's top export product category.
At the Bauma trade expo in Munich, Germany, last October, XCMG's electrical excavator products received strong interest from European customers. Additionally, XCMG excavators have proven their reliability in facilitating construction at the Qatar World Cup stadiums. They are increasingly being used in nickel and coal mines, as well as on forestry and construction sites worldwide.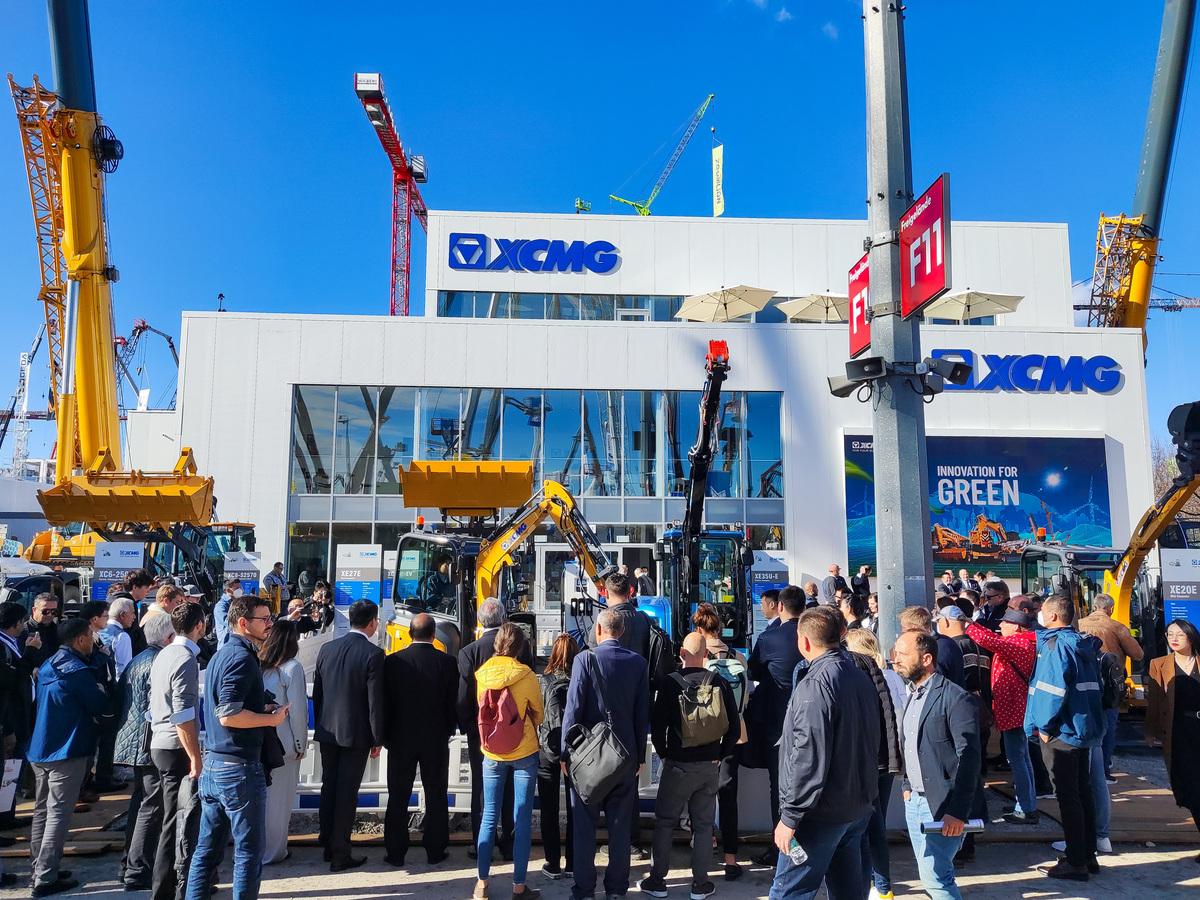 The chairman noted that growth in global infrastructure development, rising prices for bulk commodities, and increased energy demand have contributed to a positive outlook for the engineering machinery market. "This also helped drive the export of XCMG products," he said.
Chinese products have seen significant improvements in cost, performance, branding, and service, which has led to a rise in international competitiveness. As a result, China's mechanical and electrical industrial products saw a substantial increase in exports last year, according to Yang.
With a focus on the future, Yang stated that the company is dedicated to enhancing its industrial system, embracing green development, and expanding its overseas markets in 2023.
As China's economy recovers and export trends remain favorable, Yang believes "the engineering machinery industry is set to experience a steady and robust recovery this year."