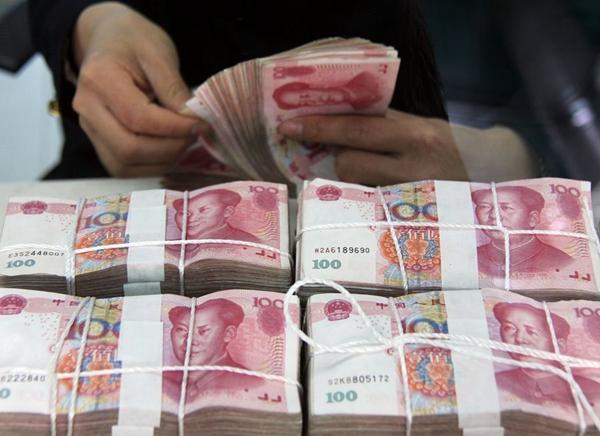 A bank staff counts Chinese currency Renminbi banknotes at a bank in Tancheng County of Linyi City, east China's Shandong province. [Photo/Xinhua]

The Central Bank of Iraq (CBI) is planning to settle trade with China in Chinese yuan to improve Iraq's access to foreign currency, a government official told Xinhua on Thursday.
The CBI issued on Wednesday a package of measures aiming to support the stability of the exchange rates of the Iraqi dinar and facilitate access to foreign currencies in the country, said Ammar al-Ibrahimi, an official with the media office of Iraq's Federal Board of Supreme Audit.
According to the CBI measures, the first option is to use the central bank's yuan reserves to boost the balances of the Iraqi banks that have accounts in Chinese banks, al-Ibrahimi explained.
The second option is to convert the dollars in the central bank's accounts at the JP Morgan and the Development Bank of Singapore to yuan for payment to the final beneficiaries in China, he said.
The measures will facilitate the operations of those traders who have dealings with Chinese banks and companies, as the Iraqi market is teeming with goods from China, one of the major importers of Iraqi oil, he said.
The latest CBI measures show the growing importance of the Chinese yuan in international markets, al-Ibrahimi added.
The total trade volume between China and Iraq amounted to 53.37 billion U.S. dollars in 2022, according to a statement released by the Chinese Embassy in Iraq.